California's drought seems to be dragging on, and it appears that it will be around according with weather predictions. Local news media continue to remind us that lakes, rivers and reservoirs are at peak lows, some are wondering how much longer we have before we are completely out of water. Cities throughout California have restricted watering days to odd or even days.
Water conservation is a subject that we hear day in and day out. As fall is quickly approaching, Property managers, facilities directors and building owners throughout California need to be proactive with there commercial landscaping companies in making the necessary changes within their exterior property to conserve water. Is your commercial landscaping company doing enough? Does your landscape maintenance service make water conservation high on their agenda? Here are a few tips to help reduce water usage within your property.
1. Make Changes in Low Impact Common Area Landscaping

As a property manager or building owner, you can set the pace for implementing a water savings program. If you have a large expansive turf area that is not being used you might consider cutting back on the water in these areas to reduce your watering foot print. Remove and replace annual color with drought tolerant plants to reduce watering and maintenance. The more ways you can conserve water in the common areas, the more money will go back into your budget for future cost cutting projects.
2. Zoom in on Large Green Lush Lawns
Landscaping can be a waste of our water resource. A property manager was managing a large HOA community that has over 50 acres of landscaping and lush lawns. The property manager had noticed that the landscaping used over 32 million gallons of water annually, yet the plants were stressed and not thriving. The main reason was the irrigation equipment was old and inefficient losing large amounts of water.
Under new management, the landscape committee decided to hire a landscape architect to design the landscaping with drought tolerant plants and retrofit the irrigation heads to low flow drip watering system. With the new landscaping improvements, they have reduced their watering by millions of gallons per year, cutting there watering average by 40%. By management taking a leading role with these improvements, the community is now considered a leading HOA community in the area of water conservation and sustainable landscape management and is reaping the benefits for future water conservation.

3. Educate the Property Management Team and Its Staff

As property managers and building owners, setting the example is the right move in reducing water consumption for your property. Ongoing communication in the area of sustainable landscape design is key when implementing water conservation. For example, you could include a monthly newsletter explaining the reasons for conserving water on your property. The more education you provide the more effective your water conservation plan will be.
4. Conduct a Landscaping Water Audit

a water audit is a review of your landscaping and its water use with the goal of identifying ways to save money and implement landscape water conservation. The audit is a valuable resource to help spot areas of water waste. A third-party water auditing company can provide an unbiased opinion to help your business with the appropriate actions to reduce watering.

5. Partner with a Bay Area Landscaping Company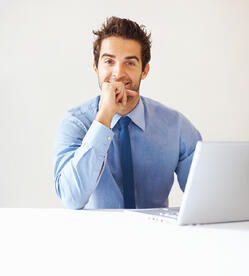 Is your company working with a certified water management company? If not, doing so could help mitigate water conservation.

At first glance, a landscape company may seem as though it has little to do with water conservation. These companies offer landscape services like facilitating landscape upgrades, or maintaining your lawns and exterior landscaping or repairing broken irrigation. But managing water is much different than a mow and blow company.

Importantly, water management and conservation is an important aspect of managing a properties landscaping, and the right landscaping company can help in this area. A Water management company can create a scientific water budget tailored to your property's needs, arrange for a water audit, check the effectiveness and efficiency of your watering system., facilitate better communication with upper management and manage water-saving improvements for landscaping projects.

Conserving water in a drought is now a way of life in California. If you are already working with a commercial landscape management company, make sure they are doing their best to help you reduce water consumption. Is your account management team doing their part? Contact FloraTerra today to arrange for a FREE consultation and to receive valuable insight. Your management team needs to start saving water, reducing your maintenance costs and improving the Bay Area environment.
Interested in learning more about water conservation?
Regardless if you own or manage apartments, or have a portfolio of Office Buildings or Industrial Parks, FloraTerra is very experienced in the area of landscape management, let us help you with your landscaping.
Landscape Maintenance in San Jose - Landscape Renovation
FloraTerra is a Leading Commercial Landscaping Company , providing a complete range of landscaping services, including sustainable landscape improvements and renovation for, Strip Malls and Shopping Center Landscaping, R & D Developments, Luxury Apartment Landscaping, Residential Estate Landscaping, Home Owners Association Landscaping, Condominium Developments and Commercial Office Landscaping.
San Jose | Santa Clara | Union City | Fremont | Sunnyvale | Hayward | Alameda County