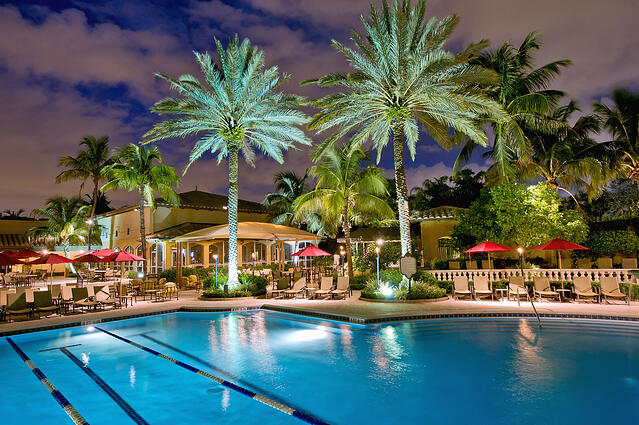 HOA community landscaping service must understand that first impressions are important when it comes to visitors and residents. A home owners association landscape company plays a vital role for managing the appearance of your Community HOA Landscaping, but it also can be a significant cost for the HOA. For these reasons, it's important that the board of directors receive the best possible service for their Home Owners Association Landscaping.
With more than 20 Years of service and experience with HOA Landscaping and the maintenance of 100 acres for some of the Bay Area's prominent communities, FloraTerra Landscape has assembled a list of five brief questions for your HOA board that can be used when interviewing a commercial landscape company for home owners association landscaping. We know there are wide arrays of choices when selecting a landscape maintenance company, and we want to assist you in making the right decision for your community.
1. Are the companies owners involved in the day to day operations?
Does the executive board of directors frequently review your community or property? Having active owners and board of director's helps to solidify the level of commitment and involvement of ownership providing the best possible HOA Landscape Service.
Many large scale landscape maintenance companies are sometimes smaller segments of a larger national landscaping presence. Some of the larger more prominent landscaping companies in the area claim to have the best pricing based on larger sums of employees, however be aware that it may end up costing a community more money in the long run.
Many of these larger scale organizations hire the lowest cost labor, usually minimum wage in order to facilitate the corporate profits required by the equity officers. Because of this, many of the employees are often lacking the necessary training and experience that is vital in order to deliver the best pro-active landscaping service for your HOA community. Although it may often times appear that the larger scale companies are more financially sound, offering lower cost maintenance services, but over time, the maintenance deficiencies will end up costing you more in irrigation repairs and upgrades, plant replacements and other hidden costs that you would least expect. These hidden costs will eventually have to be paid out of your HOA operating budget.
For example, professional water management mitigates water costs and use, minimizes parking lot and asphalt damage and increases the life span of your plants and trees while reducing future plant replacement costs. Does your current landscape company understand your HOA Goals?
3. Are plant choices appropriate for your HOA Landscaping?
Consider first impressions when approaching your landscape. Your HOA property should be unique from every other HOA in the Bay Area. Does your commercial landscaping service use unique plant types that are specific for your property or do they use common plant types that have been around for the last 30 Years, or do they match your landscaping relative to the micro-climates and weather in your area? Look for a home owners association landscape company that has the acumen in the area of water management, irrigation, plant design and installation, trained staff that use creative landscaping designs that enhance your property value through the use of sustainable landscaping choices that include, drought tolerant plants.
4. Is Your Landscape Management Company Pro-active?
Hiring the right commercial landscaping company provides insight and solutions prior to the landscape becoming a chronic problem ultimately costing the HOA more money, and provides appropriate landscape solutions in a timely fashion. Some areas might include water management and conservation techniques, fruit prevention on Olive trees and asphalt damage prevention are just a few examples of how a trained account manager can help your community protect and preserve its landscaping assets.
5. Does Your HOA Landscape Company Offer All Inclusive Services?
It might be prudent not to assume that all services are included in there base landscape maintenance proposal, so please request a copy of their scope of work that will outline what is included and excluded in there base cost. Some of the top bay area landscaping companies provide and offer an all-inclusive landscaping program that covers light irrigation repairs, flowers rotations, light tree pruning, and bark mulch refreshment as part of their general scope of services.
Here Are a Just a Few More Questions:
Does your pricing reflect the needs of your property or just a mow and blow service?
Does your company offer a reduced cost landscape service ?
Does your account manager respond in a timely fashion or does it take multiple requests?
Does your provider have a high retention rate with field staff?
Does your provider invoice for every little thing?
Does your company provide competitive pricing for landscape upgrades?
Does it seem like your irrigation repair costs are within budget or high?
Does your provider deliver the value for what you are being charged?
What Can We Do for Your HOA Landscaping?
Call a professional HOA condominium landscaping company that has the track record, qualifications and business acumen to provide the best possible service for your community landscaping service. Schedule a FREE assessment of your Landscaping or call (408) 275-1200
Get Our FREE HOA Landscape Guide by Clicking Below

FloraTerra provides community landscaping services for apartment landscaping types in and around the bay area , providing a complete range of services, including sustainable landscape improvements, landscape water management. We also maintain landscaping for Shopping Centers and Retail Mall Landscaping, R & D Developments, Luxury Apartment Community Landscaping, Residential Estate Landscaping, HOA Condominium Landscaping , Town Home Developments, Commercial Office Park Landscaping , Corporate Campus Landscaping, Industrial Park Landscaping. We provide services throughout the greater bay area.
ABOUT FloraTerra Landscape Management
FloraTerra of Silicon Valley and its affiliates, are based in San Jose, California. As a leading contractor and landscape Maintenance Company of commercial and multi-residential properties, since its origin the company and its affiliates have installed and maintain some of the most prestigious properties in the bay area. For more information about FloraTerra please visit http://www.floraterra.com.
San Jose | Santa Clara | San Francisco Bay Area | Fremont | Sunnyvale | Milpitas | South Bay