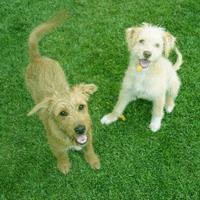 HOA Landscape Service Provides Artificial Lawn that is a Greener Way
Its Greener in many ways…….
Some pet friendly communities are looking for advice from there HOA Landscape Service to become greener by conserving water for there landscaping environments. Depending on your area, reducing your lawn size by 50% for a lawn area of 10,000 square feet can save your HOA Community Landscaping approximately 175,000 Gallons of water a year, this could have a substantial impact on water savings.