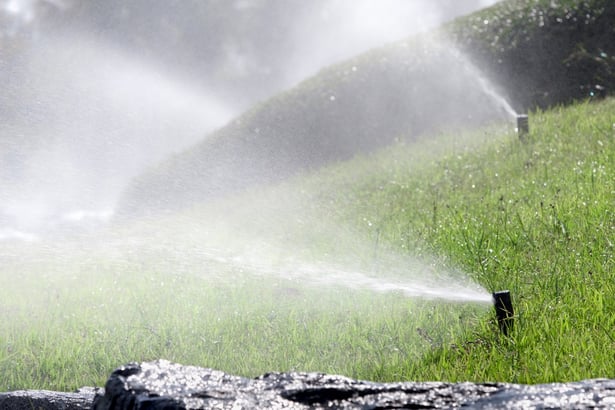 As water prices—as well as water shortages—have surged across the Bay Area, commercial property managers and owners alike are more aware than ever of the proportion of their budget taken up by water thirsty lawns and landscaping.
Abundant and attractive commercial landscaping is a key resource in the commercial arena when it comes to attracting and retaining high-caliber tenants. But, for those whom are responsible for overseeing property expenditures and budgets will inevitably be thinking, there must be a better way!
Happily, in reality there most certainly is a better way. Or, to be more precise, there are several ways in which commercial landscape contractors can help reduce outdoor water costs—freeing up more budget for other value-boosting enhancements, or simply ensuring that profits remain healthy and robust.
In fact, these simple tactics can not only reduce H2O use significantly, but they can also help you reduce your monthly commercial landscape maintenance costs, offering more for less in the years to come.
1. Schedule regular monitoring by a commercial landscaper
The labor costs involved in checking that your irrigation system is in tip-top condition from time to time might seem like a drag, but in truth it should be seen as a smart investment. A routine audit will allow your trusted commercial landscape maintenance contractor to identify issues that may cost you far more if left unchecked.
For example, a broken underground irrigation pipe may mean that a segment of your landscaping goes under-watered. Without proper attention, such an impact may result in damaged and unsightly foliage, or even call for plant replacements—along with the associated price tag of wasted water.
Meanwhile, irrigation heads that are broken could well surprise you when your next water bill rolls around. Hidden water losses can also cause significant damage to nearby infrastructure, parking lots and landscaping.
2. Review your water budget and custom tailor plant palette's
If your current irrigation system was established in a one-size-fits-all approach, them the chances are you are consuming far more water onto your property than is truly necessary. Different plants of varying type, size, and level of maturity each call for very different strategies.
Highlighting how powerful this point can be, did you know that some drought tolerant plants may, once established, not need watering at all? When identified by a savvy commercial landscape maintenance contractor, these species may be ready for their irrigation to be disabled or capped.
Under-informed landscape professionals often make the mistake of watering plants in low volume and high frequency, when in reality those specimens would thrive far more impressively with less volume and frequency of water delivered in greater concentration.
A perfect example of this is lawn grass, which, according to data from the University of California, will produce far more vigorous root systems when watered deeper and less frequent. In contrast, annual flowers chosen for their vibrancy may require watering more often, while native shrub species may be perfectly content with far less.
3. Embrace the modern era with smart watering technology
These days, so much of our life is automated and enhanced by technology, from our automated lighting and heating systems to our smart phones keeping us on schedule. Why wouldn't we harness this era of epic technology in the landscape, too?
Well, the answer is, we already have! Smart-irrigation control systems have well and truly arrived, and they are worthy of consideration—even for limited outdoor spaces.
From a commercial landscape designers perspective, the reason why this kind of technology is worth our investment is that smart controllers monitor and respond to daily weather conditions.
According to Rain bird corporation, the university of Columbia in New York is tracking their water use with Rain Bird technology, their system monitors factors such as daily temperatures, weather, evaporation, and rainfall, these kinds of smart controllers can help reduce outdoor water consumption.
According to Bussert, who's Director of Landscape and Grounds for the Morningside Columbia campus and Baker Field ,the customized system is now enhancing campus environmental efforts by conserving water and power.
An added economic advantage is a reduction in labor previously required for lawn maintenance. Bussert says that the system's inaugural summer is helping him create a statistical baseline, and that electric and water savings are projected at about 20 percent. "We'll have better information a year from now," he says.

Each morning Frank Molina, Campus Operations supervisor, checks the computer log for data gathered through Rain Bird's Maxicom software, reviewing what's happened with the irrigation system in the previous 24 hours. "I'm looking for reports of excessive flow, zones where water isn't running, projected water run times versus actual run times, and rain amounts," Molina says.
In fact, according with some water management companies in the bay area ca, they are estimated to save between 25% and 30% of water use on average. Now that truly is smart technology!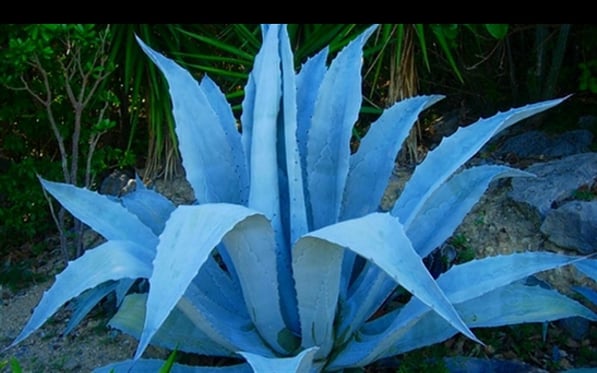 4. Use plants known for their climate acclimation and resilience
It's amazing how many commercial landscape design companies operating in the sunny and exuberant Bay Area climate wind up delivering a plan for a painfully delicate English-style garden—inevitably destined for struggle. While the aesthetic may seem the way to go, the truth is that the most spectacular landscaping always leverages the climate in which it lives, rather than trying to battle against it!
By shifting away from traditional landscaping choices and towards incorporating resilient, sun-loving, and native plant types, some commercial landscape contractors for instance can manifest far more water-wise spaces on behalf of their clients.
Making these knowledgeable choices facilitates green areas that can grow, evolve, and thrive with minimal support and intervention. Choosing the appropriate trees, shrubs, and flowers that can handle the Bay Area's episodes of drought, will inevitably keep that water bill in check.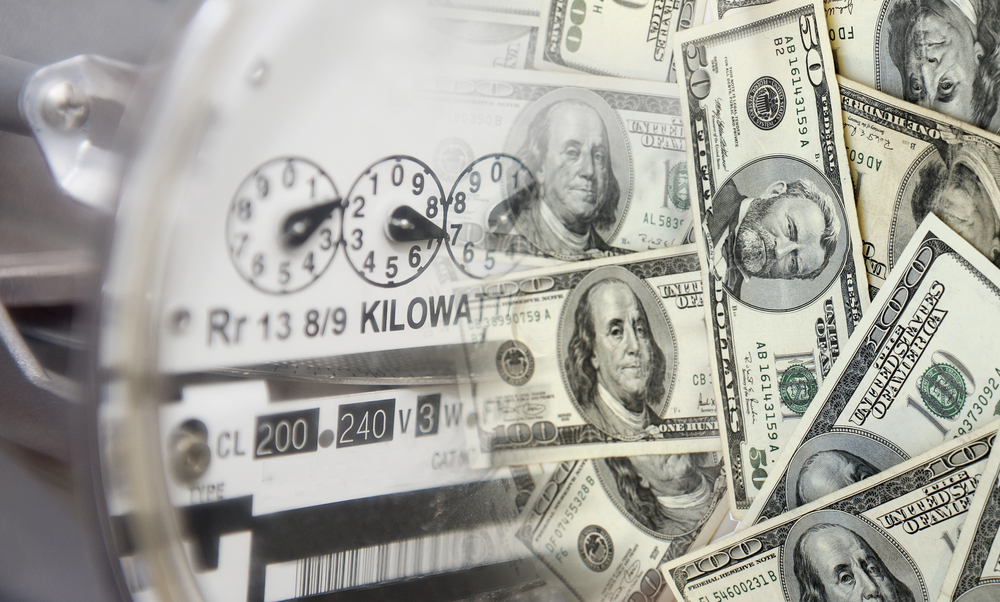 5. Upgrade outdated irrigation infrastructure for better results
If your commercial property's irrigation management and infrastructure would qualify as an antique—or perhaps even as a fossil—then consider yourself late for the party. You certainly wouldn't be the only one unaware of the phenomenal strides that have been made in irrigation system design, but consider 2022 the year of your irrigation wakeup call!
We explored the advancement of smart controllers, but it's also worth considering that innovative design improvements in water pressure regulating spray heads, drip systems, and sub-surface drip lines have all dramatically improved water delivery efficiency.
For example, new sprinkler technology provides far more efficient and uniform watering, while low-volume drip irrigation has become the most advantageous approach to avoiding the pitfalls of high-season evaporation. Incredibly, these advances boast a 90-100% increase in efficiency when compared with traditional watering systems.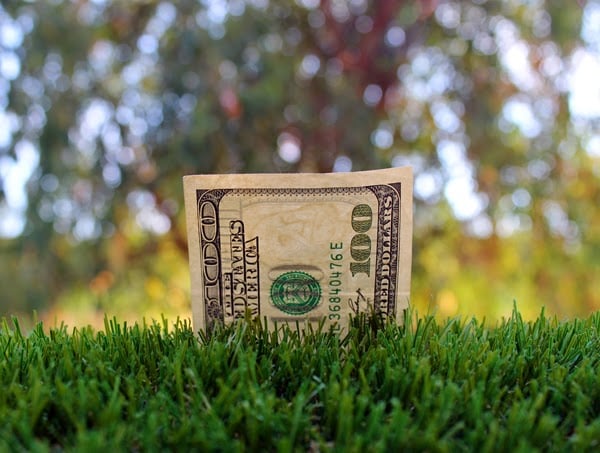 A Commercial Landscape Company Offering a Real R.O.I.
Here at FloraTerra, we understand the delicate balance that must be struck by commercial property managers as they look for ways to maintain their green spaces in a way that provide tenants real value, while keeping water costs low and on budget.
When we consider that water rates are likely to continue rising with every passing Bay Area drought, it becomes clear that our role as commercial landscape professionals includes helping clients save water wherever possible.
If you are ready to begin driving down your water consumption and costs, FloraTerra's water management specialists are on hand and ready to provide a comprehensive water audit and flow sensor test. As one of the facets of our commercial landscaping service we provide.
We are always ready to monitor irrigation systems for potential leaks, and identify ways to enhance your water conservation. Discover more about how we can enhance your property with real value-adding strategies by getting in touch today.
Are you Ready to Drive Down Your Water Costs?
Call 408.275.1200 or Click Below.

ABOUT US
FloraTerra and our affiliates are conveniently based throughout the greater bay area. As a leading commercial landscape company, we specialize in homeowners associations, condominiums, corporate campus developments, commercial office, retail centers and common interest developments. Since 1998, our company and partners have installed and maintain some of the most prestigious commercial developments throughout the Silicon Valley.
WE GO WHERE YOU GO!
| | | |
| --- | --- | --- |
| Santa Clara County | Alameda County | San Mateo County |
| Silicon Valley, CA | Fremont, CA | Palo Alto, CA |
| San Jose, CA | Newark, CA | Menlo Park, CA |
| Santa Clara, CA | Union City, CA | San Carlos, CA |
| Sunnyvale, CA | Hayward, CA | Redwood Shores, CA |
| Mountain View, CA | San Leandro, CA | Redwood City, CA |
| Cupertino, CA | Alameda, CA | Foster City, CA |
| Milpitas, CA | Dublin, CA | Burlingame, CA |
| Morgan Hill, CA | Pleasanton, CA | Daly City, CA |
| Gilroy, CA | Livermore, CA | South San Francisco, CA |