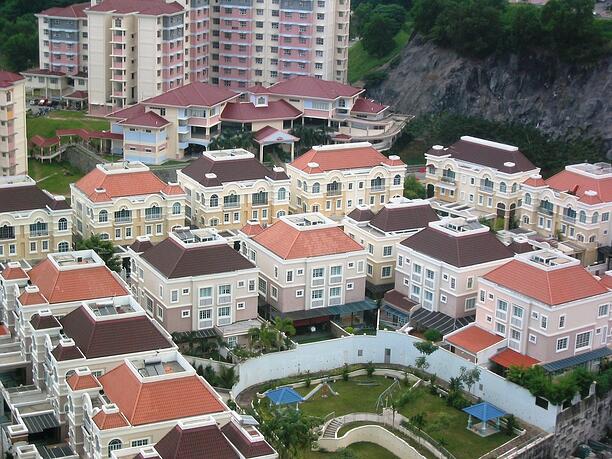 As you initiate your quest to find the perfect HOA landscape contractor in Redwood City Ca, or in the wider San Mateo County area, are you clued up on the qualities you should ultimately be looking for? Of course, HOA landscape companies don't expect their clients to know every in-and-out of what they do—that's our job!
But sadly, those of us who are dedicated to providing high-caliber hoa landscaping services encounter far too many clients who are facing greater costs today because of poor hiring choices in the past. With that in mind, we're here to share what you should expect from an HOA landscape company in Redwood City and beyond. Read on to discover how you can identify your perfect future collaborator!
A Top-Grade HOA Landscape Company Will Provide a Full Spectrum of Resources
All too often, homeowners associations put their faith in landscape companies that lack the clout to meet their overall needs. An HOA landscape company calls for a broad skill-set, and the equipment and people-power to match. When scoping out a potential commercial landscape company, be sure to explore all the facets of their service before signing on the dotted line—whether you think you'll need those services in the future, or not!

An HOA landscape contractor in Redwood or San Mateo County will certainly be equipped to navigate the area's specific climate. That means full capability to design, install and maintain sustainable and water-efficient irrigation systems, the capacity to source and plant drought tolerant and native plant species, the specialized understanding to maintain lawns under variable conditions, the capacity to install water features and hardscape, and the means for commercial landscape design, manifest, and maintain your HOA's landscaped areas all year round. They should also be able to advise advantageously on government regulations and schemes. If they're not ready to provide a full-spectrum service, then they simply aren't the right HOA landscape company for you.
An HOA Landscape Company Has to Earn the Title "Experienced"
The only way to know for sure that the commercial landscape company before you has the know-how to meet your HOA-specific needs is a bounty of experience that is clear to see. A fantastic HOA landscape contractor carries with them many years of hands-on service, ideas, and local understanding. They will deliver mastery in climate-appropriate design, and know how to roll out lawn care, plant maintenance, fertilization, and water management over the course of the year for results that will stand up to the test of time.
Seasoned and professional condominium landscape companies will not only provide top-notch service, but they will also be able to guide you towards the most cost-effective and spectacular solutions. They will also be able to provide a range of options at each turn, working with you to identify the strategy that will meet your distinct and unique vision.
A Worthy HOA Landscape Company Will Understand Your Broader Needs
While the outdoor aesthetics of any HOA property are vital for curb appeal, property value, and retention rates, a worthy HOA landscape company will fully understand that landscaping is only a small facet of the many things making up your to-do list! As such, a qualified HOA landscape company will be primed to support your broader objectives, whether that means responding instantly to out-of-hours support calls, or connecting you with their network of valuable and vetted industry-relevant contacts.
Ultimately, your HOA landscape contractor should be someone that you can always discuss your aspirations with. While landscaping might be their domain, your broader prosperity will always be their priority.
A Skilled HOA Landscaping Company Always Takes a Long-Term View
Every landscape evolves over time. The green spaces surrounding your HOA property are a living and changing thing, and have to be managed as such. Without far-reaching oversight, substantial and unnecessary re-investments may become significant hurdles on the road ahead. With this in mind, your homeowners association landscape company should be able to outline their long-term strategy as well as their short-term deliverables!
In this area, turning to the right HOA landscape company means making investments that will reward you with great returns in the years to come. It's about far more than curb appeal in the next months—it's about creating spaces that will bolster property value with every passing season. This includes working with nature's cycles, accommodating the maturation and evolution of your landscaping, and scheduling landscape maintenance for lasting cost-efficiency.
You Can't Afford to Hire an HOA Landscape Company That Will Drop the Ball
It's a tough reality for HOA property managers that by the time their landscaping is showing signs of neglect, a great deal of damage has already been done. The challenges that you might be facing with your irrigation, turf, or common area beds are not something that popped up overnight—undoubtedly, they've been lingering for quite some time. When a landscape service drops the ball in this way, an increase in costs will follow as the landscaping is recovered and brought back up to standard.

Knowing that HOA landscape maintenance is not something that can be tended to haphazardly, it is vital to partner with an hoa landscaping contractor who will never let you down. Not only that, but—whether you are installing green spaces for the first time, or switching contractor in order to recover them—a skilled professional will be able to bring landscaping to life that is designed for resilience and minimal long-term maintenance, making costly recoveries less of a risk in the future.
Expect Sincerity and Diligence from Your HOA Landscape Contractors
If integrity isn't one of the first words that comes to mind when you consult with a prospective commercial landscape company, then they probably shouldn't be deemed worthy of your custom. But, how does one measure integrity in landscaping terms?
As responsible service providers, not only should an HOA landscape contractors have a fantastic attitude, but they should also be up to date on licensing, certifications, accreditations, and—all importantly—comprehensive insurance. Their team should be ever-engaged in training and development, as they stay ahead of the curve with the latest landscaping approaches and technologies. When diligence is always placed at the forefront, performance, safety, and impeccable results can be enjoyed by all.
Capitalize on the many benefits that a high-caliber HOA landscape designer can bring to your property, by keeping these qualities in mind. Or, go right to the source, by contacting FloraTerra's team of HOA Landscapers in the Redwood City Area. Our credentials and expertise will ensure that your landscaping vision becomes a radiant reality!
Are You Ready to Capitalize?
Call 408.275.1200 or Click Below.

ABOUT US
FloraTerra and our affiliates are conveniently based throughout the greater bay area. As a leading commercial landscape company, we specialize in homeowners associations, condominiums, corporate campus developments, commercial office, retail centers and common interest developments. Since 1998, our company and partners have installed and maintain some of the most prestigious commercial developments throughout the Silicon Valley.
WE GO WHERE YOU GO!
| | | |
| --- | --- | --- |
| Santa Clara County | Alameda County | San Mateo County |
| Silicon Valley, CA | Fremont, CA | Palo Alto, CA |
| San Jose, CA | Newark, CA | Menlo Park, CA |
| Santa Clara, CA | Union City, CA | San Carlos, CA |
| Sunnyvale, CA | Hayward, CA | Redwood Shores, CA |
| Mountain View, CA | San Leandro, CA | Redwood City, CA |
| Cupertino, CA | Alameda, CA | Foster City, CA |
| Milpitas, CA | Dublin, CA | Burlingame, CA |
| Morgan Hill, CA | Pleasanton, CA | Daly City, CA |
| Gilroy, CA | Livermore, CA | South San Francisco, CA |