An HOA Landscaping Company That Includes Safety
When we strategize safety protocols for our property, we often think of indoor measures first. Things like the maintenance of fire alarms, garage doors, hand rails and non-slip surfaces come to mind.
However, outdoor spaces also require care and attention – especially within a HOA community. When engaging a HOA landscaping company, it is important to recognize that there is more to their role than ensuring residential green spaces look fantastic at all times. read on.
Your trusted HOA landscaping company should also be making safety a top priority within the common areas of their scope. A well-maintained landscape plays no small part in the overall safety of your property and, in this endeavor, your commercial landscape contractor should be the ultimate ally.
To guide you in setting your standards, we've compiled a list of what you should not only expect, but be able to rely upon from your HOA landscaping company!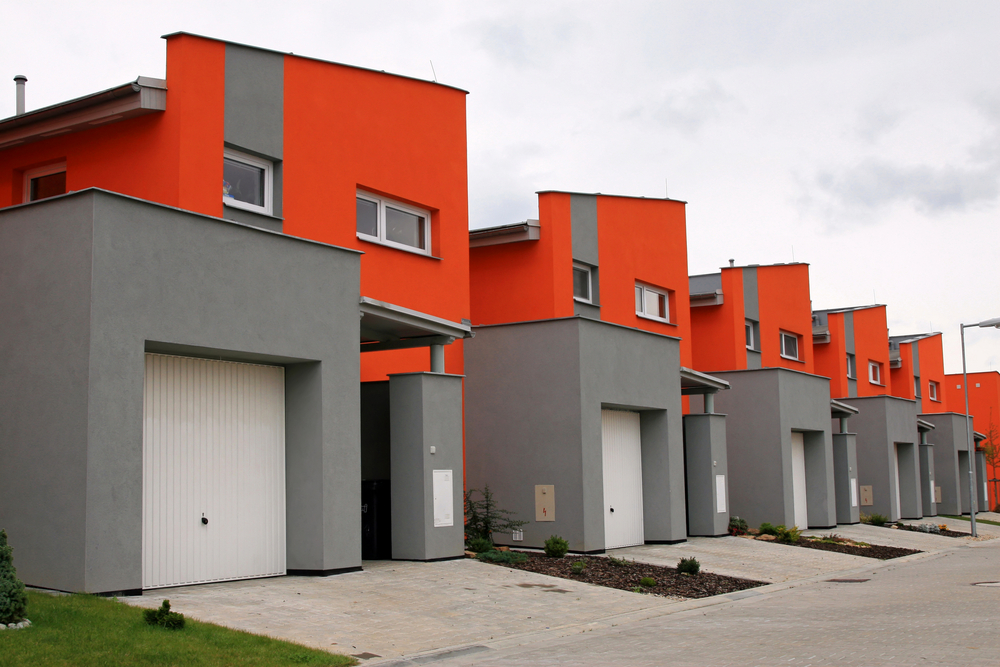 CLEAN AND DEBRIS FREE WALK WAYS
For a HOA landscaping company, the condition of walkways should always be considered of the utmost importance.
A high caliber landscape professional will ramp up their safety protocols whenever required to ensure that walkways, paths and entrances are debris free and clear of obtrusive overgrown plant material.
Beyond safety, the curb appeal of landscaping is an important part of maintaining your property's image.
SLIP FREE PAVEMENT
Danger of falling is just as pertinent outdoors as it is indoors, and liability is just as relevant. One of the most pressing seasons for which risk mitigation is a must is the fall.
This joyous season of changing colors and coziness should also serve as a maintenance cue, as deciduous trees drop most of their leaves. Rain and condensation – when coupled with water logged leaf debris – can become a perfect storm for a slip and fall hazard.
Keeping your walkways clean and debris free is part of a HOA landscape company's responsibility. It represents an important element to the standard that you must expect.
APPROPRIATE ILLUMINATION
Keeping your walkways well illuminated at dusk is not only immensely attractive, but also improves safety. Lighting serves as an important aspect in maintaining visibility around the clock.
For example, a well-lit pathway can ensure that all surfaces are completely visible to pedestrians, making accidents far less likely. A well illuminated property can also minimize the potential for loitering, homeless activity and crime.
PAVEMENT MAINTENANCE
A skilled HOA landscape company will prioritize care of pavements for a multitude of reasons. Pavement represents an investment on the part of the property owner, and should be cared for just as any other asset would be.
Firstly, this means making sure the pavement is clean of slippery moss, and not buckled or pushed up by invasive tree roots. In fact, with attention, the latter can often be anticipated and acted upon before substantial damage is done.
Chipped, raised, or defective paving stones are both sore on the eye, and dangerous to pedestrians. So, it's a good policy to regularly monitor and inspect paved areas, taking the appropriate action whenever deemed wise.
ARTICULATE HOA LAWN CARE
A beautifully maintained lawn provides an air of elegance to any property, but comes with a required commitment of care! Your HOA landscape company should diligently make sure the lawn is free of pot holes or soil riddled by vertebrate pests.
Unavoidably, pedestrians and visitors have a tendency to take a short cut across lawn or ornamental landscaping when opportunity presents.
Even when not intended for footfall, it is important to maintain landscaping that is free of hazards. Lawns should be mowed consistently to ensure that they are always in good condition for pedestrian foot traffic.
WATER AND FREEZING TEMPERATURES
An adept HOA landscape company will always be on the lookout for wet surfaces – especially in the winter months. When temperatures drop below freezing, patches of ice can become extremely slippery.
Installing an irrigation freeze sensor is always a great idea, providing extra peace of mind. Most home owner association landscapers will regularly program your irrigation according to the weather.
In addition, the freeze sensor ensures that it doesn't run during freezing temperatures and, more importantly, that run times are set with cycle and soak to avoid water running off onto walk ways.
Beyond safety issues, the presence of overly wet areas should ring alarm bells. Neither wasted water or asphalt degradation on parking lots are desirable!
MONITORING AND AWARENESS
While your HOA landscape company may bring their state-of-the-art equipment, some landscaping related assets always remain in place. As such, the monitoring and awareness of any fixed asset should always be considered.
Your commercial landscaping company should make sure that corrective actions are in place for all in-ground irrigation boxes – making certain that missing covers are replaced, realigned, or adjusted if necessary.
Most communities will experience damage to valve box lids on occasion. They may be damaged by tree roots, lawn mowing equipment, or in some instances even taken by vandals.
Bolting down these utility boxes can be considered a good investment, to ensure that unauthorized people can't remove valuable devices. It is also best for an irrigation technician to regularly monitor, inspect and correct these devices to maintain their safe operating capacity.
GAINING HIGHER ACCESS WITH AN HOA LANDSCAPING COMPANY
Collaborating with a trusted HOA landscape maintenance company means gaining access to a higher standard of care. Frequent property inspections by an experienced manager will add an extra line of defense, helping to manage and mitigate potential safety hazards. A commitment to safety is a policy that belongs in every HOA landscape company's handbook!
Contact FloraTerra's team of HOA Landscapers in the Redwood City Area to discover more about how we can help to enhance the aesthetics and safety of your property.
Call 408. 275.1200 or Click Here to connect with our team today!
ABOUT OUR HOA LANDSCAPE COMPANY IN REDWOOD CITY, CA 94065
FloraTerra and its affiliates are based in the Redwood City, California area. As a leading HOA landscape company, FloraTerra specializes in multi-family developments, since its origin the company and its partners have installed and maintain some of the most prestigious communities throughout the surrounding middle peninsula area.
AREAS WE SERVICE:
| | | |
| --- | --- | --- |
| Santa Clara County | Alameda County | San Mateo County |
| Silicon Valley, CA | Fremont, CA | Palo Alto, CA |
| San Jose, CA | Newark, CA | Menlo Park, CA |
| Santa Clara, CA | Union City, CA | San Carlos, CA |
| Sunnyvale, CA | Hayward, CA | Belmont, CA |
| Mountain View, CA | San Leandro, CA | Redwood City, CA |
| Cupertino, CA | Alameda, CA | Foster City, CA |
| Milpitas, CA | Dublin, CA | Burlingame, CA |
| Morgan Hill, CA | Pleasanton, CA | Daly City, CA |
| Gilroy, CA | Livermore, CA | South San Francisco, CA |