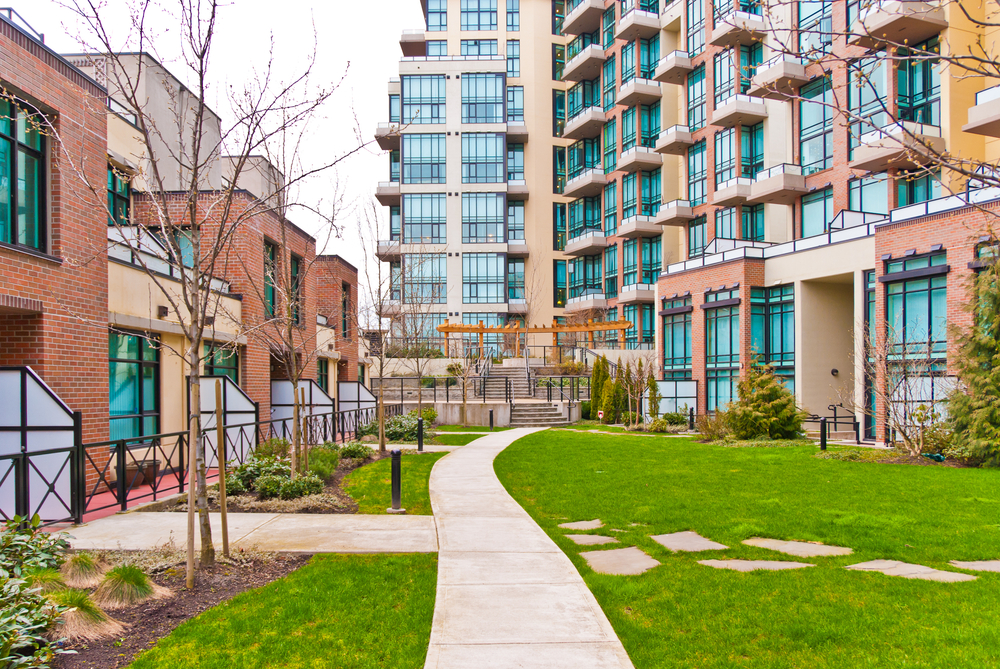 It's no secret that a fantastic HOA landscape maintenance contractor in Redwood Shores, Ca can be worth their weight in gold when it comes to bolstering property value and occupancy rates. It's also no secret that HOA landscape services typically represent one of the larger expenses on such an enterprise's income statement. So, choosing the right collaborator is not an undertaking to approach lightly!
The perfect commercial landscape company in San Jose Ca to partner with should provide top-notch value and full support of your priorities, while delivering a solution-oriented service that doesn't miss a beat. Fundamentally, they should always have your best interests at heart. So, how can you ensure you enter into the right partnership? Well, to aid you in your quest, we have compiled some of the key elements to consider when selecting an HOA landscape provider—one that will meet your ambitions head on!
1. Strategy Always Precedes a Successful Undertaking
Coordinating cost-effective and aesthetically rewarding landscape maintenance is not something to be done on the fly. A high-caliber HOA landscape company will make easy strides into establishing a long-term plan that aligns with your vision. You should expect monthly reporting, with completed and pending work orders and upcoming maintenance items clearly outlined. As you well know, abundant occupancy rates and retention are rooted in excellence, and so the only HOA landscaping contractors to consider are those that showcases dedication in every detail.
2. Clear and Prompt Communication is a Prerequisite
On substantial sites such as HOA properties, there is no scope for a half-baked service, so don't consider settling. The role of any HOA landscape company includes being on-hand for both the anticipated and the entirely unexpected. Covering everything from routine service requests, after hours emergency response, you should feel confident that your commercial landscape maintenance contractor has your back.
A account manager who will strive to develop a thorough understanding of your property's unique needs should always be assigned—a single point of contact upon which you can depend. Expect excellent verbal and communication skills, and prompt responses to telephone calls and emails. If you find that an HOA landscape company exhibits poor communication in the inception stages of your relationship, ask yourself if your trust would be better placed elsewhere.
3. Analyze HOA Landscaping Services to Know What's Included
There's nothing worse than signing on the dotted line, only to realize that you're not getting all the extras that you'd anticipated. A homeowners association landscape service that is ready to take on the care of your association should be equipped to deliver comprehensive and commercial landscape services. There should be only one source for irrigation repairs and upgrades, strategic water management, commercial landscape designer, improvements, commercial tree care and consolidated material sourcing.
With this in mind, it is vital to investigate whether all services will be provided in-house, contracted through a third party, or omitted from your agreement all together. A large and fully-equipped landscape company will be ideally placed to provide an all-inclusive service, keeping costs down. Meanwhile, keep in mind that those engaging sub-contractors may mark up these services by as much as 15-30%, eating away at the value for money that you deserve.
4. Sustainable Practices Promise Much More Than Green Credentials
HOA managers know that eco-friendly practices make a great impression on prospective buyers and residents alike. However, an HOA landscape service offering a sustainable approach brings much more to the table than keeping impacts low. Because prioritizing earth-friendliness requires working with natural rhythms rather than against them, the result is far greater efficiency, and lower maintenance costs.
Thanks to the use of native and drought resistant plants, resilient green spaces can be forged that require far less in terms of water, chemical care, and regular maintenance. Meanwhile, OMRI certified organic based pesticides can provide resident families with peace of mind. By favoring locally sourced products and materials, the local economy also benefits—representing a dual investment for HOA property managers. Mindful landscape design, green waste recycling, soil-protective mulching, and smart watering technology can all drive costs lower still.
5. If It Seems Too Good to Be True, It Almost Certainly Is
Everyone loves a bargain, but when hunting out the perfect HOA landscape maintenance collaborator, it's smart to always question the low baller! A company coming in with a price that seems like a steal should raise a red flag: are corners being cut; are they overselling their capacity; do they understand your scope; and are they equipped to meet your needs?
While it is entirely natural to want to secure the best possible value for your money, be wary of hidden extra costs, or the potential of long-term repercussions. Deferred maintenance conditions can lead to the need for substantial investments down the road to pull standards back up to spec. This could mean re-planting sizable areas, replacing lost infrastructure, and even potential hazard liabilities. In contrast, a well-oiled landscape maintenance service should enhance cost savings over time through foundational strategies, while supporting your goals and budgetary ambitions.
6. HOA Landscaping Services that are 24/7
It might seem strange to imagine that things can go wrong within a living green space, but emergency support should be considered a must from any HOA landscape company. All is well and good until something unexpected arises—a fallen tree branch, a burst water main, or any other form of landscape hazard won't wait until office hours arrive! As such, you should be able to call on your HOA landscape maintenance management team for assistance throughout the day, night, weekend, and even in holidays. An HOA property never pauses, and neither should its service providers.
7. Experienced HOA Landscape Company With a Solid Track Record
Your HOA landscape provider should have a solid reputation with years of experience maintaining large HOA communities, condominiums, and multi-family complexes. More importantly, your contractor should take great pride in providing tailored and comprehensive landscape services—specializing in landscape enhancements, commercial landscape design, weekly maintenance, water management, and HOA tree care. Our goal is to help HOA community managers bring the properties they oversee to their utmost potential. If you'd like to learn more, contact our ever-ready team today.
Are you ready for a change?
Call 408.275.1200 or Click Below.

ABOUT US
FloraTerra and our affiliates are conveniently based throughout the greater bay area. As a leading commercial landscape company, we specialize in homeowners associations, condominiums, corporate campus developments, commercial office, retail centers and common interest developments. Since 1998, our company and partners have installed and maintain some of the most prestigious commercial developments throughout the Silicon Valley.
WE GO WHERE YOU GO!
| | | |
| --- | --- | --- |
| Santa Clara County | Alameda County | San Mateo County |
| Silicon Valley, CA | Fremont, CA | Palo Alto, CA |
| San Jose, CA | Newark, CA | Menlo Park, CA |
| Santa Clara, CA | Union City, CA | San Carlos, CA |
| Sunnyvale, CA | Hayward, CA | Redwood Shores, CA |
| Mountain View, CA | San Leandro, CA | Redwood City, CA |
| Cupertino, CA | Alameda, CA | Foster City, CA |
| Milpitas, CA | Dublin, CA | Burlingame, CA |
| Morgan Hill, CA | Pleasanton, CA | Daly City, CA |
| Gilroy, CA | Livermore, CA | South San Francisco, CA |