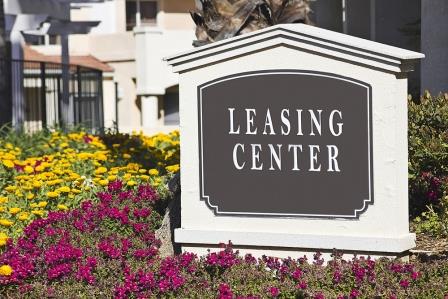 For HOA property managers across the Bay Area, providing a pleasing outdoor experience shouldn't feel like a constant battle with the elements. In fact, a skilled HOA landscape company should be able to serve as a guide towards the creation of green spaces that thrive in the local climate, while demanding minimal maintenance and water costs.
If that sounds like a fantasy that contradicts your experience of HOA landscaping to date, then it may be time to seek a new contractor. Why not join us as we invite you to take a sunshine-readiness journey with us? Here, we'll dive into some of the techniques harnessed by FloraTerra in the name of creating incredible, climate-suited and drought resilient spaces.
We Know That the Science Is in the Soil
Healthy soils play a crucial role in keeping plants verdant and robust, while also aiding all-powerful water retention. Soil science leaves us all manner of fascinating clues for keeping your landscaping at its most vibrant, and while we appreciate that you might not want to get geeky with us on this stuff, we are always happy to do so on your behalf!
For example, research confirms that tackling soil compaction with contemporary aeration techniques allows nutrients, air, and water to better reach root systems. This can be a fantastic tool in HOA lawn maintenance, helping turfed areas remain lush when a period of drought sets in.
We Conserve Water with Smart Watering Technology
While antiquated irrigation systems are often prone to wasting vast amounts of water, smart watering systems continue to demonstrate their value time and time again for HOA landscape maintenance. By automatically adjusting watering schedules based on local weather patterns, contemporary systems are able to conserve water impressively, safeguarding your budgetary resources.
Your trusted HOA landscape contractor will program smart watering systems on the basis of soil, plant types, terrain, and micro-climates, ensuring that an optimal volume of water is always delivered. With the correct set-up, this kind of tech can take the guesswork out of supporting healthy lawns and plants, while reducing water and maintenance costs in the long run. When partnered with landscaping experts, HOA and Condominium Communities can anticipate capitalizing on this forward-thinking approach.
We Favor

Drought Tolerant Planting
Under the baking sun of the drought-prone Bay Area, there is little sense to be found in selecting fragile, thirsty plant species. Poor planting choices unfailing lead to disappointment—often resulting in sad looking landscapes or the need to re-plant all together. In contrast, when drought resilient and sun-loving plants are chosen, green areas can flourish abundantly, no matter how extreme the weather.
Drought-friendly and native plant species are not only better suited to our local climate, but they also provide money savings through reduced water demand. When choices are further honed based on each area's unique aspect and micro-climate, your HOA landscape design service can provide unparalleled value that will wow homeowners and prospective buyers alike.
We Use Mulch to Minimize Water Costs
The art of mulching, in combination with a number of other drought-ready landscaping techniques, provides spectacular results every time. Such a boast is validated by the capacity of mulch to create a protective barrier between the soil and sunlight. This simultaneously prevents weed growth, stabilizes soil temperatures, and minimizes water runoff and evaporation.
These factors contribute to a fantastically low-maintenance element of drought tolerant HOA landscape design. What's more, your dependable HOA landscape contractor will be able to both install mulched areas and replenish them as part of their offered annual service.
We Strategically Control Erosion to Safeguard Soil and Water
Even the gentlest of slopes can fall prey to water runoff and erosion problems. The results can be unsightly bare and grooved areas, and deposits of soil on hardscape and walkways. Beyond the visual aspect, erosion often means a loss of vital topsoil which can be costly to replace. A commercial landscape contractor is the ideal ally to assist with soil stabilization and repair.
Using tactics such as stabilization planting, jute mesh, wattles, rock placement, and grading, we tailor erosion solutions to ensure that precious summer water is retained and damaging winter rain runoff is avoided. We are ever-ready to provide permanent mitigation for this otherwise costly landscaping challenge.
Turn to An HOA Landscape Company in the Know
If you are ready to explore the potential of drought tolerant HOA landscaping for your property, why not reach out to our seasoned advisors today. Add real value and unlock the return on investment that only intelligent landscaping can provide with FloraTerra.
Are You Ready to Transform Your Landscaping?
Call 408.275.1200 or Click Below.

ABOUT US
FloraTerra and our affiliates are conveniently based throughout the greater bay area. As a leading commercial landscape company, we specialize in homeowners associations, condominiums, corporate campus developments, commercial office, retail centers and common interest developments.
Since 1998, our company and partners have installed and maintain some of the most prestigious commercial developments throughout the Silicon Valley.
WE GO WHERE YOU GO!
| | | |
| --- | --- | --- |
| Santa Clara County | Alameda County | San Mateo County |
| Silicon Valley, CA | Fremont, CA | Palo Alto, CA |
| San Jose, CA | Newark, CA | Menlo Park, CA |
| Santa Clara, CA | Union City, CA | San Carlos, CA |
| Sunnyvale, CA | Hayward, CA | Redwood Shores, CA |
| Mountain View, CA | San Leandro, CA | Redwood City, CA |
| Cupertino, CA | Alameda, CA | Foster City, CA |
| Milpitas, CA | Dublin, CA | Burlingame, CA |
| Morgan Hill, CA | Pleasanton, CA | Daly City, CA |
| Gilroy, CA | Livermore, CA | South San Francisco, CA |