BAY AREA COMMERCIAL LANDSCAPE COMPANY, ADDING VALUE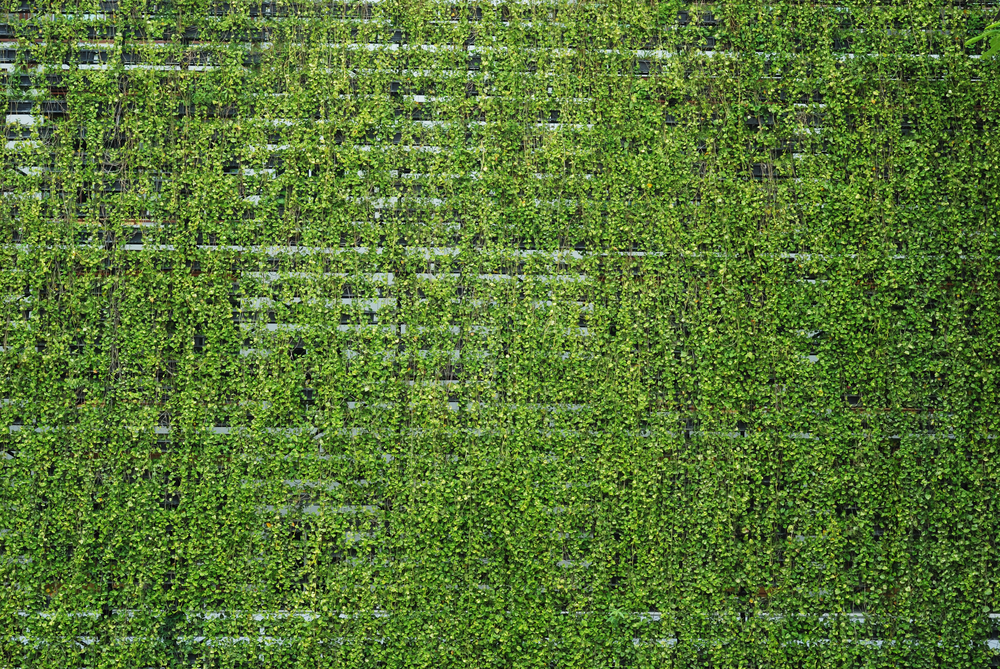 All too often, when a commercial landscape company is thinking in terms of ground cover selection, traditional lawn is commonly imagined. While a lawn can certainly be attractive, in reality there are a spectacular diversity of ground cover plants to choose from. Each possesses unique properties that make it perfectly suited to a specific climate, aspect, or usage. An optimal ground cover selection can serve to preserve, protect and enhance any outdoor space to splendid result.
This potential can be harnessed within flat areas, slightly sloped areas, or even very steep terrain. Similarly, different soil qualities and levels of light exposure will all have a destined pairing, when the right knowledge is applied! A high caliber commercial landscape company will be able to guide you to fantastic ground cover solutions that can transform your outdoor spaces in a surprising number of ways.
THE REWARD OF A WELL SELECTED GROUND COVER
The reward of ground covers is multifaceted – in fact, the value of this resource cannot be overstated. When set against a large property landscaping service, ground cover plants are highly cost effective. They can provide visual interest by adding vivid color and texture throughout the year.
When within a well-suited setting, the right ground cover will smother invasive weeds, cutting down on maintenance costs, and replacing mulch. These dependable work horses offer impressive solution to many tedious problems that you might have encountered, such as soil erosion, damage from foot traffic, and poor plant performance in shaded areas.
Ground covers will provide soil stabilization, mitigation of weeds, and a quick-growing embrace for vulnerable areas. What's more, they boast impressive water efficiency, minimal maintenance, and the capacity to thrive in poor soil, high temperature, or high wind exposed areas.
As landscapers for commercial property, we apply our understanding of the local climate to unite each setting with the right ground cover. We know from experience that once established, these ground covers can deliver near- miracles, that you simply wouldn't think possible!
THE IDEAL SOLUTION FOR PROBLEMATIC AREAS
To provide an in-depth example, imagine a spectacular garden that has historically been let down by a problem area, to the great frustration of the owner. This deeply shaded corner of an otherwise immaculate outdoor space has never been able to sustain a thick healthy lawn.
Similarly, flowers planted this troubled spot have never managed to survive and thrive. Under the guidance of a knowledgeable commercial landscape company, finally a solution is revealed!
A verdant ground cover that thrives in the shade, such as Asiatic Jasmine (Trachelospermum Asiaticum) or Lomandra Breeze (Lomandra Longifloria) is chosen for its suitability for such specific conditions. Quickly, this area becomes a vibrant source of interest, rather than a maintenance sore-point in terms of property management.
A STRIKING BALANCE BETWEEN COST AND FUNCTIONALITY
When landscaping large areas of open ground, the initial expense of installing ground cover may appear to outweigh the cost of using lawn, hydro seeding, or traditional landscaping. However, it is vital to take in consideration the long-term costs of maintenance, mowing, labor, water, pesticides, and fertilizers, into account.
Over a longer period of time, the right ground cover will potentially provide a lucrative return on your investment, as a sustainable and low maintenance living installation for highly aesthetic outdoor spaces. As a bay area commercial landscape company, with an established track record of applying ground covers, FloraTerra will be able to illuminate the most cost-effective solutions for local properties, for long-lasting exterior beauty.
A MATCH MADE IN HEAVEN
As with anything, planning is the key to success. In this case, optimal plant selection and placement is vital! Planting to cover space is always a positive landscaping endeavor, however the wrong type of plant will surely fail over time.
Initially, it may be tempting to go with the lower cost estimate, however the test of time may deliver a result of sparse coverage, weeds taking over, a displeasing appearance, and frustration. In this sense, a misguided planting decision offers false economy – especially if it results in the double expense of replacing plants, yet again.
Rather than risking such a decision, it is a far stronger strategy to collaborate with a trusted commercial landscape company, and implement an ideal ground cover from the get-go. That said, it is also important to recognize that ground cover is by no means limiting.
The diversity of potential plant choices is bountiful, so long as the needs of any given space are considered. A spectacular array of colors, textures, shapes and sizes can be unleashed within any outdoor area, with the right understanding!
LOW MAINTENANCE AND DROUGHT TOLERANT
Cousin Itt Acacia (Acacia Cognata)
Point Reyes Manzanita (Arctostaphylos Uva-Ursi Point Reyes)
Dwarf Coyote Brush (Baccharis Pilularis Pigeon Point)
Green Carpet Natal Plum (Carissa Green Carpet)
Magenta Rock Rose (Cistus Sunset)
Creeping Barberry (Mahonia Repens)
Stonecrop Dragons Blood (Sedums Dragons Blood)
Yarrow (Achillea Millefolium)
SHADE LOVING GROUND COVERS
Asiatic Jasmine (Trachelospermum Asiaticum)
Australian Bluebell Creeper (Sollya Heterophylla)
Winter Creeper (Euonymus Fortunei Silver Queen)
Baby Tears (Soleirolia Soleirolii)
Lomandra Breeze (Lomandra Longifloria)
Evergreen Curent (Ribes Viburnifolium)
Bugle Weed (Ajuga Chocolate Chip)
Orange Clivia (Clivia Miniata Orange)
Japanese Stone Crop (Sedum Makinoi Ogon)
Star Jasmine (Trachelospermum jasminoides)
GROUND COVERS THAT ARE RESILIENT TO FOOT TRAFFIC
Blue Star Creeper (Isotoma Fluviatilis)
Sheet Moss (Hypnum Cupresiforme)
Elfin Thyme (Thymus Serpyllum)
Pacific Beach Starwberry (Fragaria Chiloensis)
Golden Creeping Jenny (Lysimachia Nummularia 'Aurea')
Bowles Common Periwinkle (Vinca Minor)
Bronze Carpet Stonecrop (Sedum Spurium Bronze)
Baby Tears (Soleirolia Soleirolii)
Silver Carpet (Dymondia Margaretae)
White Evening Primrose (Oenothera Speciose)
Spring Cinquefoil (Potentilla Verna)
PARTNER WITH A TRUSTWORTHY COMMERCIAL LANDSCAPING COMPANY
As a leading commercial landscape contractor in San Jose Ca, FloraTerra has the experience to select and install the best ground cover options for your outdoor space.
We take great pride in an exemplary reputation – established over years spent helping clients realize beautiful outdoor spaces that are cost effective, climate appropriate, and created to be enjoyed for many years to come.
If you want to learn more, or have a discussion with our commercial landscape designer and ground cover alternatives, feel free to contact one of our landscape professionals.
Offering both comprehensive landscape design, commercial landscape installation and commercial landscape maintenance, we are ready to provide you with the resources you need for any successful landscape project. Contact us online below, and begin your journey towards next-level outdoor spaces!
Call 408.275.1200 to Learn More – or Alternatively, We're Just a Click Away!
ABOUT OUR COMMERCIAL LANDSCAPING COMPANY
FloraTerra and its affiliates are based in San Jose, California. As a leading commercial landscape maintenance contractor in San Jose Ca, FloraTerra specializes in multi-building developments. Since its origin, the company and its affiliates have installed and maintain some of the most prestigious properties throughout Santa Clara County, Metro area.
AREAS WE SERVICE:
| | | |
| --- | --- | --- |
| Santa Clara County | Alameda County | San Mateo County |
| Silicon Valley, CA | Fremont, CA | Palo Alto, CA |
| San Jose, CA | Newark, CA | Menlo Park, CA |
| Santa Clara, CA | Union City, CA | San Carlos, CA |
| Sunnyvale, CA | Hayward, CA | Belmont, CA |
| Mountain View, CA | San Leandro, CA | Redwood City, CA |
| Cupertino, CA | Alameda, CA | Foster City, CA |
| Milpitas, CA | Dublin, CA | Burlingame, CA |
| Morgan Hill, CA | Pleasanton, CA | Daly City, CA |
| Gilroy, CA | Livermore, CA | South San Francisco, CA |