During the warmer months, the bulk of your watering costs are used by your commercial lawn maintenance. Regardless of whom pays for your water, work with your commercial landscape service to reduce water costs while keeping your property beautiful and green. Taking action on some of the following topics can offer high-value returns while helping you make intelligent decisions on your water use.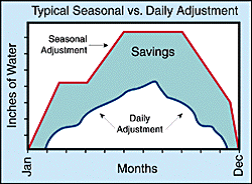 1. Install Smart Irrigation Controllers
Help with water conservation and be smarter about automating your watering system with a smart irrigation controller. Smart irrigation controllers adjust the watering run times on a daily basis, normally this would require a lot of work and time; smart controllers take the guess work out of the equation by downloading weather information from a local weather station adjusting run times according with the according with daily weather. Savings can offset your cost in less than two years depending on water costs and utility rebates.
2. Insulate your commercial grounds with bark mulch
Water is lost through evaporation caused by the heat of the sun — mulch acts as an insulation layer for your plants by protecting the top layer of roots which helps minimize water loss. Mulch is typically inexpensive compared to the high cost of water and relatively easy to install. Before evaluating your landscaping options for water conservation, consider having a water management expert perform a audit of your landscaping to determine if portions of your property can be drought proofed.
3. Trim watering run times and conserve up to 25%
Save up to 25% of your water by making intelligent decisions on the watering duration and frequency of your landscaping, some plant material can tolerate and thrive with less water. Its quiet simple, its just a matter of knowing which zones you can trim back and then you can potentially save a lot of money over the year, especially if your property is large.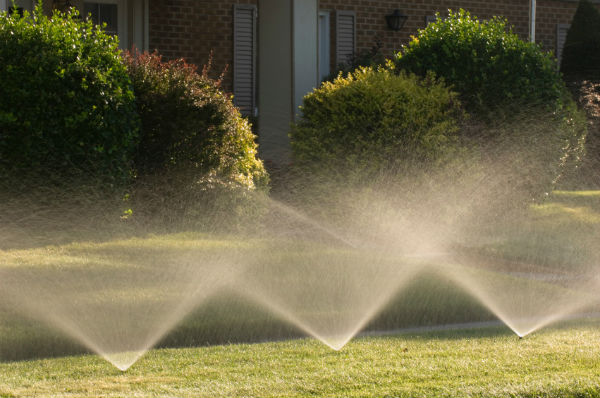 4. Hire a commercial landscape company to repair your irrigation
Keep your irrigation systems operating without leaks or waste, have your sprinklers and irrigation checked this spring to make sure that all the equipment is tuned up and ready to go for the season. Fixing broken irrigation is the one thing that brings about the best water savings and return on your investment.
5. Install water efficient irrigation heads
If the watering system on your property is old and outdated you may need an upgrade, look into replacing your irrigation system heads with heads that can save you money on water. Rotating sprinkler heads are water efficient because they move and distribute water at a slow even rate similar to a soft rain; this allows the water to infiltrate into the soil reducing runoff and waste. Depending on your irrigation systems age and condition, changing the sprinkler heads can potentially, save you up to 25 percent on water used. Check with your local utility company since rebates can cover a big part of the cost of upgrades, sometimes up to 50% of the cost.
6. Complete a water audit
Contact your local utility company or FloraTerra to schedule a free property assessment. These are usually free of cost and will provide you with expert advice on how to transform your landscaping into a water-efficient property. Ask if your building is eligible for landscape rebates, grants or other incentives to help offset the cost of landscape improvements.
7. Educate and spread the good word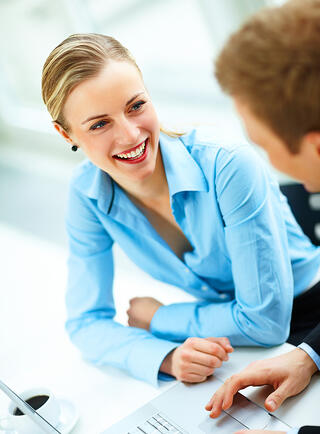 Work with your staff to educate them about water conservation on your property and remind them to use water intelligently. Provide information on additional, simple steps they can take to lower watering costs, such as installing drip irrigation or having your system audited by a professional water management company.

FloraTerra provides commercial water management for: multi-residential landscape management services, retail landscaping in and around the south San Francisco bay area. Our corporate landscape service includes a complete range of services appropriate for sustainable landscape design, landscape water management , Retail Mall Landscape Management, R & D Landscape Development, Luxury Apartment and Condominium Landscaping, Residential Estate Landscaping, HOA Community Landscaping Services for Multi-Building Developments, Commercial Office Park Landscaping and Corporate Campus Landscaping. Our landscape service territory extends throughout the greater South San Francisco Bay Area.
ABOUT FloraTerra Landscape Management
FloraTerra of Silicon Valley and its affiliates, are based in San Jose, California. As a leading commercial landscaping service for office and multi-residential properties.Since its origin the company and its affiliates have installed and maintain some of the most prestigious properties throughout the San Jose and greater bay area. For more information about FloraTerra please visit us at: http://www.floraterra.com.
San Jose | Santa Clara | San Francisco Bay Area | Fremont | Sunnyvale | Milpitas | South Bay