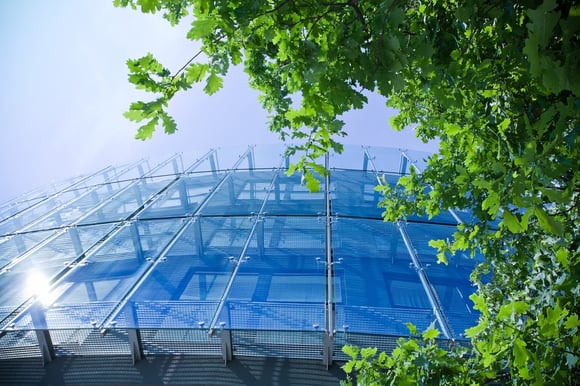 You may be aware of the aesthetic value of incorporating green spaces into your business, commercial, or HOA properties outside areas; you might even be aware that landscaping is known to increase property values. However, what you may not know is that spectacular landscaping comes with a dizzying list of other rewards, too. Many of these impressive impacts have been particularly researched in Japan, thanks to their deep understanding of the benefits of contact with nature.
Engaging a commercial landscape company to introduce verdant life, color, and texture is a transformational investment indeed, with science-backed advantages that shouldn't be overlooked. Alongside curb-appeal, increased perceived value, and the prestige that comes with balanced and aesthetic properties, there is so much more to discover. Read on to know why foliage is worth funding for commercial and community-focused properties alike.
Boosting Productivity and Creativity
Whether you want to unlock the true potential of your team, or grant homeowners' associations access to their own untapped creativity, collaborating with a commercial landscape company is a fantastic place to start. Why? Because studies have revealed that introducing green areas around commercial and business premises improve both concentration and performance for those who get to enjoy them.
Today's talented workers increasingly aspire to inspirational work environments, making a commercial landscaping game-plan a great way to jump ahead of your competition. Green spaces can also serve as an excellent backdrop for group innovation. Reportedly, many of the world's greatest minds, from Charles Darwin to Steve Jobs, found that taking a walk-in nature bolstered their creativity. When at the helm of Apple, Jobs favored walking as his business-meeting format of choice.
Supporting Health and Memory
We mentioned that the Japanese have long revered the power of immersing oneself in nature. In fact, they call the practice Shinrin-yoku, or "forest bathing". Happily, to enjoy the benefits to well-being that are up for grabs, we don't actually need a forest. Simply walking among plants or even seeing a luscious green landscape through the window can offer a similar impact, according to research.
Alongside creativity, greenery can also ramp up our memory recall, while warding off heart disease, diabetes, depression—and even Alzheimer's. While studies indicate that some of these impacts are purely psychological, some are triggered by plant chemicals and friendly bacteria present in the vicinity of plants. These actually trigger improved immunity within the human body. Research even indicates that some fanciful foliage about the place can reduce the incidence of sick-leave!
A Stress-Busting Salve for Modern Living
As we rush about in our day-to-day, many of us wish we had the self-discipline to claim the rewards of meditation. What may surprise you is that with a commercial landscape company in your corner, there is simply no need! Research tells us that interacting with natural green areas can have a very similar impact on our brains and bodies, alleviating negative emotions and improving our mood.
This is because that time spent within a landscaped space triggers our stress-centric sympathetic nervous system to calm down, and our soothe and repair-focused parasympathetic nervous system to step up.
The Feel-Good Factor of Ethical Environments
An HOA landscape company that favors an eco-friendly approach is not only appealing for potential residents, recruits, and customers, but also for the wide-spread feel-good factor it provides. Recent studies suggest that experiencing green spaces can make us feel more cohesive and social. Meanwhile, knowing that we are contributing in some way to an earth-friendly action can help us to feel even more connected to one another.
The commercial landscape maintenance specialists at Flora Terra know how to introduce that all- important ethical element, while keeping things cost effective. This is achieved by harnessing indigenous and drought-resistant plants, using environmentally-friendly equipment, and favoring recycled materials. Together, these factors offer a great on-paper boost to a property's green credentials, alongside elevated peace of mind for all parties involved.
Forging Multi-Faceted Prosperity with a Trusted Commercial Landscape Company A reputable and experienced landscape company like Flora Terra is always ready to help property owners unleash the many outstanding advantages of spectacular green spaces. Balancing sustainability, function, benefit, and beauty, we always strive for the highest caliber of result.
For More Information, Call 408.275.1200 or Click Below.

ABOUT OUR COMMERCIAL LANDSCAPE SERVICES: SERVING FREMONT, ARDENWOOD, SILICON VALLEY, MILPITAS, MOUNTAIN VIEW, SANTA CLARA, SUNNYVALE, SAN JOSE, MILPITAS, MORGAN HILL CA
FloraTerra and our affiliates are conveniently based throughout the greater bay area. As a leading commercial landscape company, we specialize in mixed use developments, corporate campuses, facilities and industrial developments. Since 1998, our company and partners have installed and maintain some of the most prestigious commercial properties throughout the bay area.
WE GO WHERE YOU GO!
| | | |
| --- | --- | --- |
| Santa Clara County | Alameda County | San Mateo County |
| Silicon Valley, CA | Fremont, CA | Palo Alto, CA |
| San Jose, CA | Newark, CA | Menlo Park, CA |
| Santa Clara, CA | Union City, CA | San Carlos, CA |
| Sunnyvale, CA | Hayward, CA | Belmont, CA |
| Mountain View, CA | Ardenwood, CA | Redwood City, CA |
| Cupertino, CA | Alameda, CA | Foster City, CA |
| Milpitas, CA | Dublin, CA | Burlingame, CA |
| Morgan Hill, CA | Pleasanton, CA | Daly City, CA |
| Gilroy, CA | Livermore, CA | South San Francisco, CA |