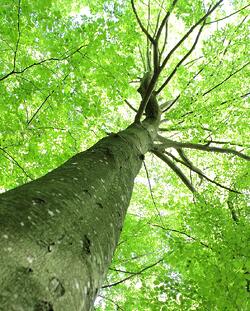 Fortunately, Nature has been pretty nice to us compared to storms in past seasons and unfortunately has a way of catching us off guard. We have been hit hard with the drought all this year, but that could change quickly.
As beautiful as your trees may seem, it is important to periodically have your trees evaluated by a Certified Arborist- commercial landscape maintenance service that is trained to inspect the safety of your trees which includes monitoring there structural integrity.
Tree Care is Essential for Pedestrian Safety
Tree care failures can be prevented with proper tree maintenance including, cable supports, scheduled commercial tree pruning or removal of hazardous trees. Essential pruning is imperative and includes the removal of weak diseased or dead limbs, crossing branches and selectively thinning heavy dense canopies to reduce the end weight load. Our Arborists are trained to follow ANSI A-300 Pruning Standards to ensure your trees are professionally pruned to encourage the natural structural integrity of your trees.
10 Reasons

for Commercial Tree Maintenance
Branches that

appear to be sparse and thin

,

off color

o

r

out of balance

Tree

h

a

v

ing discolored decaying bark al

o

n

g

the base

o

r in

the upper canopy structure

Lesions

or splitting cracks in the bark running in a horizontal or vertical pattern

Narrow V

sh

a

p

ed branches

w

h

ich a

r

e

weakly attached to

the central leader( main trunk or branch)

The ground raised up at the base of the tree ( opposite side of the direction it is leaning)

Tree out of balance leaning to the right or left side ( look at the soil to see if it is slightly raised on opposite side)

Fungus matter or mushroom growth

developing

a

t

t

h

e

b

ase

o

f the tree or within its upper canopy

Dead branches that are

d

eta

c

h

ed

that may fall out of the tree

Tree touching structures,

b

u

il

d

i

ng

s

, parking fixture lights, signage,

o

r

parking

s

tr

u

c

t

u

r

es

Visibility concerns blocking lines of sight with pedestrians and vehicle traffic

Understory targets are at risk of failing trees that could cause harm of pedestrians, buildings and vehicles
Give FloraTerra Landscape a call at 408-275.1200 or use our contact form to schedule a free no obligation assessment of your trees. And if you want timely landscaping tips for trees, please click here to join our commercial landscaping blog.
Commercial Landscaping in Santa Clara | Sunnyvale | San Jose
FloraTerra provides commercial landscape improvements and commercial tree care. A San Jose landscaping company providing a complete range of outdoor landscaping services including tree pruning for shopping centers, landscape maintenance for Retail Shopping Centers, Water Management for Institutional Landscaping, Landscape Design for R & D Developments, Landscape Maintenance for Luxury Apartments, Residential Estate Design Build Service, Landscape Improvements for HOA, Sprinkler Repair for Condominium Developments and Sustainable Landscaping for Commercial Office Parks.
San Jose | Santa Clara | San Francisco Bay Area | Fremont | Sunnyvale | Milpitas | South Bay