Most property management companies have something in common, they all agree that well maintained landscaping is important for their properties image and visual appearance. Modern research confirms that investing in green spaces is among the top priorities that increase their return on investment for their landscaping. Most agree that hiring the right commercial landscaping company is necessary. But how do you choose the right company for your property?
Something very important is to develop a detailed list for the evaluation of landscape companies. The list should be meticulous when considering the appropriate landscape company. Important questions for considerations:
Can I see Photos?
A reputable Commercial Landscape Contractor should be able to provide photos of some of their latest landscape improvement projects. Is the company a member of any local or national industry associations?
Certifications demonstrate professionalism and qualifications within the landscaping industry.
Does the company have a bond with the appropriate insurance limits?
Financially stable companies provide protection for clients and pursue responsible internal growth.
Is the Company vehicles identified with an insignia or company Logo, is the equipment well maintained, and are employees uniformed?
A Professional image is a reflection of the property. Uniforms and clear marked vehicles exhibit a safety precaution, identifying the staff that is working on your property.
What type of staff training does the company implement?
The appropriate landscaping company should have skilled and talented staff, trained in multiple areas, among others things, water conservation, certified water auditors on staff, sustainable landscape techniques, low voltage lighting, familiarity with water efficient irrigation and local municipal-water restrictions. Landscaping staff should also be trained in the area of safety management helping to mitigate any potential safety hazards.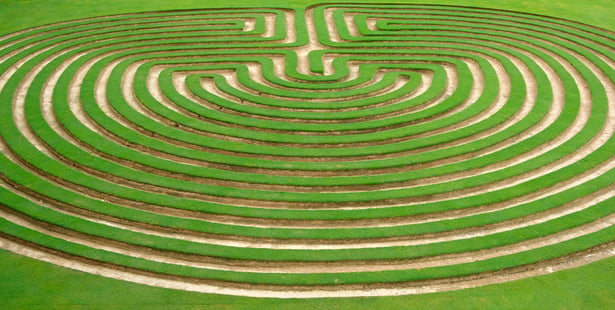 When interviewing landscaping companies for your property, you should receive a proposal from a commercial landscaping company, one that specialises in commercial type properties Pricing is always an important facet for every property; it must not be strictly on price. It's important to focus on several areas when reviewing the proposals. Search for obvious signs during the interim property visit that reveal the company is capable of managing your property.
There are several key components a landscape company should consider when calculating there proposal:
Calculate common area landscaping and turf area square footage
Include square footage and mulch requirements (materials, depth, surface area)
Frequency for fertilization i.e. plants, flowers and lawns etc.
Provide a drought plan in light of municipal and city water restrictions
Tree Care Program (specifically include tree trimming)
Flower Rotation schedule – including price per flat i.e. 4", Jumbo Flats etc.
Unit pricing for plants and common area landscaping
Unit pricing for Irrigation Repairs
Hourly rates for emergency services or landscape projects
Evaluate drought tolerance capabilities, provide a water budget
Provide a detailed site assessment of your property condition with recommendations
Provide a scope of work, frequency schedule and cost for maintenance service
Take photos, including potential upgrades for the improvement of key areas
Discuss soil chemistry, lawn renovation and options to for water conservation
If you are a commercial property owner and over tasked in the area of vendor sourcing, you might consider having a third party help you develop the specifications for your Corporate Landscape Services and scope of work and help to stream line the evaluation process. The 3rd party consultant will provide you with a selection of potential commercial landscape contractor that are appropriate for your properties budget and requirements.
If you are in need of Hoa Landscape Company, professional Landscape consultants will help select the best bay area landscaping company for you, will guide you in the selection process, and will supervise their work to ensure your property is getting the most value from there service. They will also be proactive in ensuring that the apartment landscape company is implementing best landscape practices and adhering to quality job standards.
If you need help from your Landscape Maintenance Services company , routine site meetings with your landscape provider will open up the lines of communication helping to express your concerns, thought patterns and ultimate desires. Also, it will help to identify future landscape improvement projects that can be discussed and effectively planned. This process ultimately strengthens the relationship between your service provider and for everyone involved.