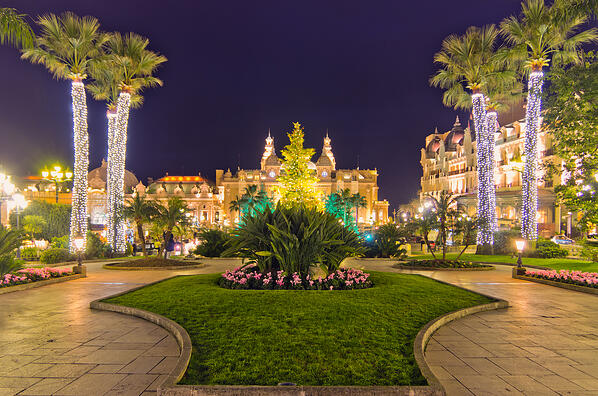 Are you ready for cocktail hour in the garden? There's no doubt that inviting and usable outdoor spaces truly elevate—whether introduced as a new element of luxury for a beautiful private home, to enhance the draw of an aspirational HOA property, or even within a corporate setting for the benefit of a hard-working team.
Yes, an attractive scene with fantastic seating, atmospheric lighting, and just the right amenities will provide value in abundance—not just tomorrow, but for years to come.
What could be better than a vibrant green backdrop for evenings spent with family, social get-togethers, or crucial team building events? There can't be many contenders!
So, if we are to harness the potential of outdoor spaces for gathering and entertaining, which features and factors should be weighed before launching into the commercial landscape designer process?
A key element to any kind of HOA-commercial landscape design is balancing function and aesthetic, making prudent planning a positive step indeed. With that in mind, read on for our top tips for creating a show-stopping outdoor entertaining space—just in time for the summer ahead.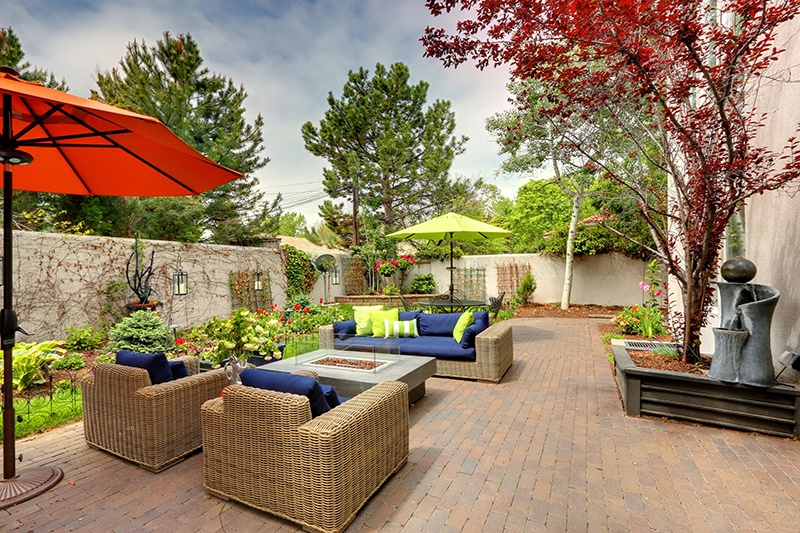 Creating Outdoor Living Rooms
When conceptualizing landscape design for outdoor entertaining, marvelous results can be attained by designating spaces just as you would when designing interiors.
There is true decadence in a divinely presented outdoor dining area, while an outdoor kitchen complete with grill and bar is ideal for casual fun.
An outdoor living room-style layout—complete with plush seating and low surfaces—set underneath an attractive shade sail or nestled among vines will place leisure time high on the priority list for all who have access.
Enhancing Your Experience with Mood Lighting
Warm and fragrant Bay Area summer evenings are well worth embracing, and the best way to facilitate that is with thoughtful mood lighting in the garden. Just as you'd never host a dinner party under a harsh white light.
Your basic outdoor entertaining design will benefit from soft low voltage outdoor lighting, warm, and atmospheric lighting that sets just the right tone. The appeal of the space can be enhanced even further by lighting surrounding foliage for added depth and intimacy. Turn to a commercial landscaping company for help in achieving just the right look.
Selecting the Right Plants for Diversity
Without a doubt, your skilled and passionate commercial landscape contractor will be delighted to advise on how to set the living scene that you envision. A diversity of heights and textures will bring that "rooms outdoors" impression to fruition, while planting and lighting can be planned simultaneously for strategic effect.
You can consider whether you'd like to create a living canopy with tree cover or a vine-laced pergola. Another fun element of a HOA and Condo landscape designer is incorporating both edible and fragrant plants into your outdoor entertaining space—perhaps herbs ready for cocktails or the barbecue, and a range of fragrant blossoms to give the area an evolving full-season pleasant perfume.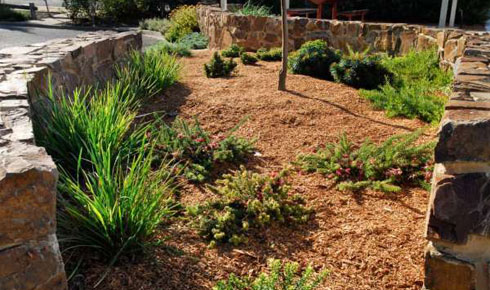 Prioritizing Function and Flow
How will your outdoor entertaining space ultimately be used? Should it be positioned close to a building entrance for smooth access to the kitchen or bar inside, or will you incorporate cooking facilities and storage into your outdoor entertaining space design?
Spectacular natural stonework can elegantly conceal a multitude of amenities, making entertaining in a garden setting effortless. Anticipating how you will move through the space and access to the essentials that will make each gathering special is an endeavor that will inevitably reward.
Attention to Detail
There are all manner of small details to consider when aiming to make an outdoor entertaining space sing. For example, planning adequate electrical and smart charger outlets will mean that you can infuse evenings spent in the garden with your favorite mood music.
With that in mind, you can build in outdoor coolers, refrigerators, and ice machines for absolute convenience. Choosing the right surface underfoot is also important—for example, smooth flag stones will easily welcome a rolling bar cart.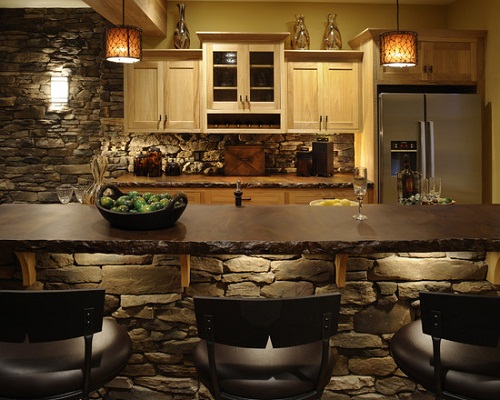 Outdoor Furnishings That Elevate Your Senses
Don't forget, you can also accessorize your outdoor entertaining space with elegant summer furnishings like rugs, comfortable cushions, and much more. Discuss the outdoor furnishings with our commercial landscape designer, so they can help you ensure that the final result not only meets your expectations, but ultimately exceeds them!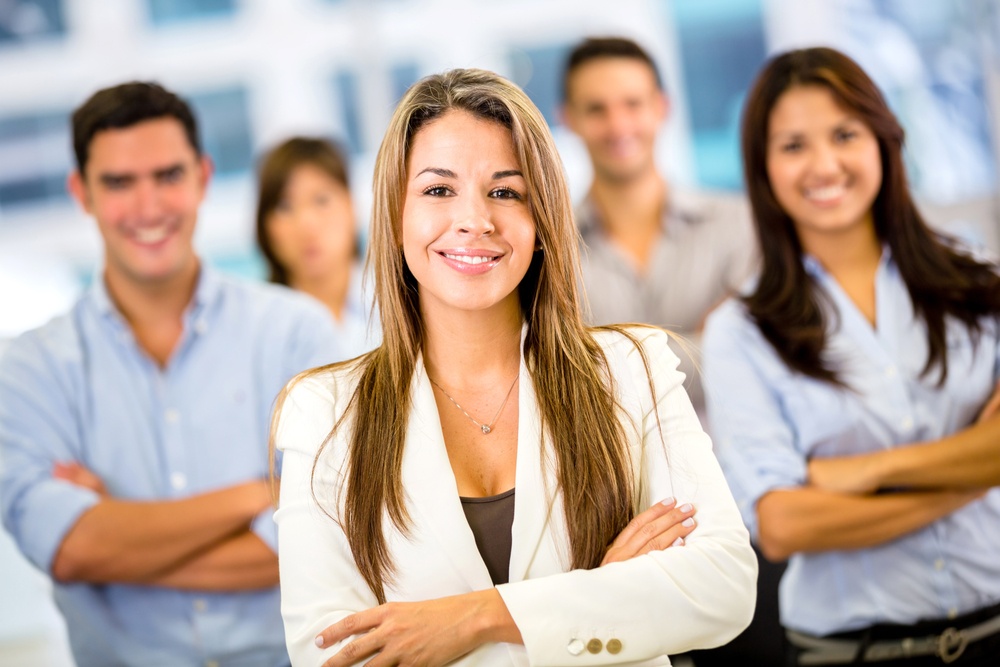 Commercial Landscape Designers with an Outstanding Reputation
While our award-winning team here at FloraTerra Landscape Management may have built an outstanding reputation designing and caring for some of the most expansive landscaped spaces in the Bay Area, we never forget that every small detail matters.
Aiding our clients in bringing incredible outdoor entertaining spaces of any scale to life is simply one of the many aspects of what our commercial landscape designers do, and what we take pride in.
If you'd like to discover more about how we can design, install, or elevate your dream outdoor entertaining space, contact our team today.
For More Information, Call 408.275.1200 or Click Below.

ABOUT US
FloraTerra and our affiliates are conveniently based throughout the greater bay area. As a leading commercial landscape company, we specialize in mixed use developments, corporate campuses, facilities and industrial developments.
Since 1998, our company and partners have installed and maintain some of the most prestigious commercial properties throughout the bay area.
WE GO WHERE YOU GO!
| | | |
| --- | --- | --- |
| Santa Clara County | Alameda County | San Mateo County |
| Silicon Valley, CA | Fremont, CA | Palo Alto, CA |
| San Jose, CA | Newark, CA | Menlo Park, CA |
| Santa Clara, CA | Union City, CA | San Carlos, CA |
| Sunnyvale, CA | Hayward, CA | Belmont, CA |
| Mountain View, CA | Ardenwood, CA | Redwood City, CA |
| Cupertino, CA | Alameda, CA | Foster City, CA |
| Milpitas, CA | Dublin, CA | Burlingame, CA |
| Morgan Hill, CA | Pleasanton, CA | Daly City, CA |
| Gilroy, CA | Livermore, CA | South San Francisco, CA |