Flower pots in the landscape is a great idea for your landscape design. However, lack of proper planning can make them look awkward no matter how beautiful your plants may be.
When incorporating flower pots in the landscape, an HOA Landscape Service should always make sure they maintain the overall flow and balance. Use them to heighten interest and avoid a mish mash of shapes. Here are some basic guidelines to keep you on the right track.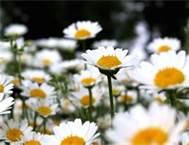 Flowers By Design
Understand the scale of your landscape design:

A small pot in the middle of a large space or a couple of big ornamental flowerpots in a small space can mess with your landscape's overall appeal. Think carefully about where you want to place the flower pots.

Established landscape designer

s

use the latest technology

to help you visualize the final picture before you begin.
Pay attention to plant requirements:

Vibrant flowerpots require a proper understanding of their requirements. Whether you're planting flowers, ornamental trees, bonsai or cactus, each has specific needs. Some plants like to spread their roots while others prefer to be clustered together. Some need full sunlight, many require partial shade. Follow the recommended growing conditions to achieve full bloom.
Choose pots carefully:

There are several points to consider when selecting flower pots for the landscape. The material (concrete, terracotta, wood, plastic, etc.) and color should match or complement your landscape. It is also preferable to put ornate plants in a simple flower pot and vice-versa. Flowerpot material also impacts commercial landscape maintenance. Clay pots dry out faster, plastic requires less care. Choose accordingly.

Flowerpots require proper maintenance:

Although flowerpots offer convenience, (especially if you want to take them indoors when it's cold) they still need regular maintenance. Proper watering, regular pruning and cleanup keep them bright and beautiful.
When a commercial landscape maintenance service incorporates pots in the landscape it becomes the focal point of attention. They also speak volumes of your design and maintenance skills. An experienced landscape maintenance service can take care of it for you.
Call Us Now 408.275.1200 or Click The Link Below
FloraTerra is a commercial landscaping company providing Landscape Management services for: Shopping Center Landscaping, Strip Mall Landscaping, R & D Developments, Luxury Apartment Landscaping, HOA and Commercial Landscaping, Residential Estate Landscaping, Home Owners Association Landscaping, Condominium Developments and Commercial Office Landscaping.
San Jose | Santa Clara | San Francisco Bay Area | Fremont | Sunnyvale | Milpitas | South Bay