That's a trigger question, if ever we've heard one. Unfortunately, there's no simple one-answer-fits-all approach! That said, there are some reliable indicators and assessments that you can easily apply to arrive at just the right answer for your unique landscaping needs. READ ON
APPROPRIATE IRRIGATION IS A MUST FOR HEALTHY VIBRANT PLANTS
Adequate watering is an absolute must when it comes to an HOA landscape service, it provides vibrant and luscious foliage across planted outdoor spaces. At the same time, water is a precious resource that nobody can afford to waste.
SO, HOW DO WE HIT AN IDEAL WATERING SCHEDULE?
The answer depends on many factors—variables that make each situation unique in its own way. Simply put, a drought-friendly HOA landscaping service requires things to be done differently.
For one, HOA landscapers are using drought friendly designs that use much less water than the traditional lawns or standard planting that was used extensively 20-plus years ago. Today, water efficient landscaping designs are a trend on the rise.
The amount of water plants need for water conservation generally depends on factors including the weather and onsite micro-climates. Is it in full shade, or located against a blistering hot south-facing wall? What is the makeup of the native onsite soil: is it clay, sand, silt, or rocky?
The efficiency of the existing watering system is also a vital component to any watering equation. Is it a new state of the art drip irrigation system, or an antiquated system designed and built in the 80s era? As you can see, there are many influencing factors that come into play—making things even more complex.
HOW OFTEN SHOULD I WATER?
Considering root system depths is another excellent resource when it comes to weighing your approach to watering. For example, landscaping that does not yet have extensive and mature root systems will necessitate a higher frequency of watering.
In contrast, deep rooted ground cover, plants, and trees with roots that extend to more than a 12" depth will be content with a lower frequency.
Generally speaking, if the landscaping geography receives more than average rain fall, or is in a coastal location such as the foggy San Francisco Bay area—with an oceanic marine influence—this location would require much less water.
An inland location that is in the middle of Central San Juaquin Valley or inland South of Santa Clara, Silicon Valley Ca, will almost certainly require a more paced approach to quenching.
WHAT ROLE DOES THE SOIL PLAY INTO MY WATERING?
Frequently, this aspect of HOA landscape maintenance can be overlooked, but familiarity with the condition of your soil is key.
For example, If the soil is heavily compacted from vehicles, foot traffic, and construction equipment, this type of soil would require more frequent watering due to the roots being shallow with minimal oxygen levels. This is a commonly seen problem in the bay area—and a very common problem on fast-tracked construction sites.
On the other end of the spectrum, if the soil is deep, rich in organics and is fortified with essential minerals and nutrients, watering needs can be very different. This type of soil is conducive to promoting a healthier and deep-rooted plant, necessitating less irrigation and infrequent but deep watering.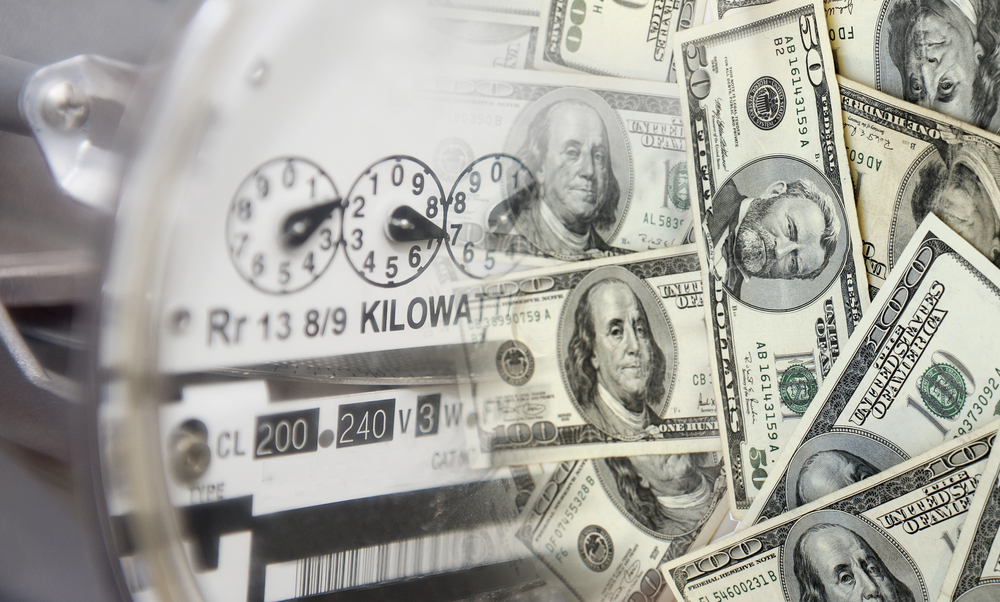 THE TRIED AND TRUE METHOD FOR SMART IRRIGATION
As shared by water conservation campaign Water Use It Wisely, there are several different methods for delivering water to plants in need. Whichever you opt for, the best way to infuse your plants and trees is with the cycle and soak feature commonly found on most modern, smart irrigation controllers.
This is because cycled application facilitates deep water penetration into the soil—where it is of most value. In contrast, excessively or poorly delivered water may simply run off site, and ultimately into the storm drain and back to the bay.
The sophisticated features of a smart irrigation system allow water to permeate down into the root zone where it is needed. Applied in several cycles, delivered water can soak deeply into the root system—as opposed to overburdening the soil's capacity to soak up water with one single cycle.
According with some water conservation experts, from an HOA Landscape Service stand point, it is worth the time and effort to separate your watering zones into hydro zones.
Here's why: with shallow rooted trees, plants and ground covers in one zone, and deep-rooted drought tolerant landscaping in a separate zone, both represent very different watering requirements. Harnessing technology in order to take this into account can mean great water savings in the long term.
THE SOILS MOISTURE DRIVES THE FREQUENCY OF IRRIGATION
A little investigation with the help of your HOA Landscape Service will help you determine when you need to cycle your irrigation. Immediately after a water cycle—say a 1–2-day time period—probe into the soil around the plants' root systems to determine the soil moisture.
A soil probe—or irrometer tensiometer for improved accuracy—will do the trick. If it goes down easily, this indicates that the soil is still hydrated.
If you can't go down past 1-2 inches, you may need to add repeat cycles to your watering schedule until you get down to an adequate root depth. At this point, you should wait for the moisture level to deplete and dry out before your next irrigation cycle.
REPETITION IS THE MOTHER OF SKILL
As with all things, repetition is the mother of skill. With regular practice, you will be able to maintain the appropriate moisture levels for optimal HOA landscape maintenance—maintaining vibrant and robust green spaces.
In turn, you can enjoy the rewards of healthier plants, reduced water costs, and the preserving of our natural resources.
If you would like assistance in establishing optimal watering, call an irrigation expert at 408.275.1200, or CLICK HERE to schedule a free on-site consultation.
ABOUT OUR HOA LANDSCAPE SERVICE IN REDWOOD CITY, CA 94065
Our HOA Landscape Company and its affiliates are based in the Redwood City, California area. As a leading HOA Landscape Service, FloraTerra specializes in multi-family developments.
Since its origin the company and its partners have installed and maintain some of the most prestigious communities throughout the surrounding bay area.
AREAS WE SERVICE:
| | | |
| --- | --- | --- |
| Santa Clara County | Alameda County | San Mateo County |
| Silicon Valley, CA | Fremont, CA | Palo Alto, CA |
| San Jose, CA | Newark, CA | Menlo Park, CA |
| Santa Clara, CA | Union City, CA | San Carlos, CA |
| Sunnyvale, CA | Hayward, CA | Belmont, CA |
| Mountain View, CA | San Leandro, CA | Redwood City, CA |
| Cupertino, CA | Alameda, CA | Foster City, CA |
| Milpitas, CA | Dublin, CA | Burlingame, CA |
| Morgan Hill, CA | Pleasanton, CA | Daly City, CA |
| Gilroy, CA | Livermore, CA | South San Francisco, CA |