Most would agree, first impressions can make a world of a difference when it comes to landscaping for commercial office buildings.
However, as a business owner, you have many choices when it comes to selecting the right landscape company for commercial office buildings. With the appropriate landscape design, it can be a big game changer for making that first and lasting impression. Landscaping for office buildings can be unique and attractive, telling your special story. Here are some helpful tips that will transform the average to the best landscaping for commercial office buildings. Read on!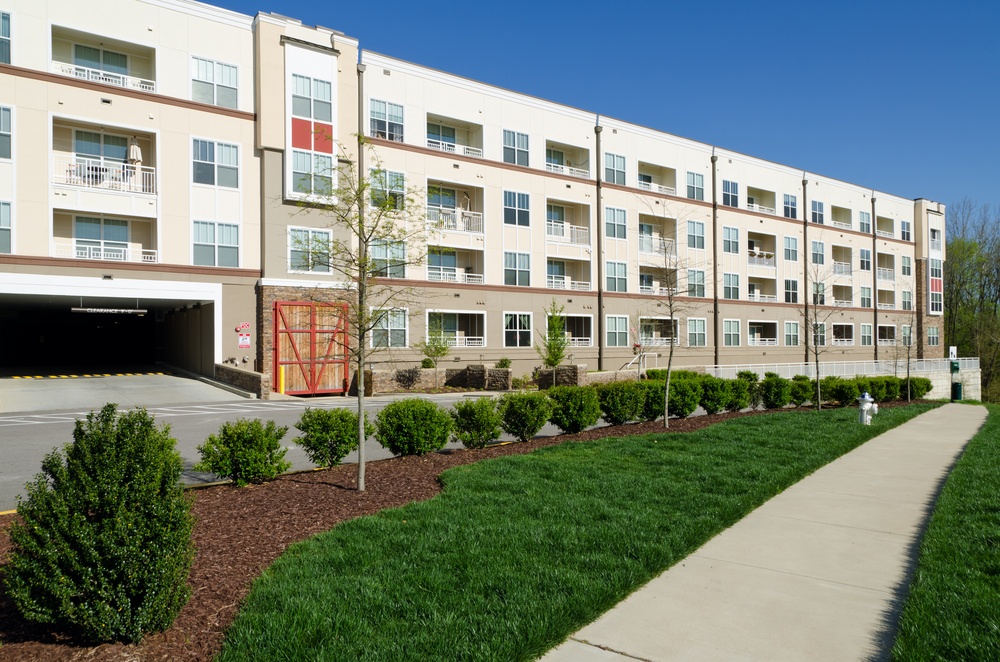 Here are 5 Game Changing Ideas from Our Commercial Office Building Landscaper's
Landscaper's for commercial office buildings have a daunting task, especially without the right design. Here are five game changing ideas that will transform your blase landscaping into a master piece of art, leaving a lasting impression that will rock your world for many years to come!
Flowers
Flowers seem to add interest to main focal points such as a building entrance or a marque sign. You could plant flowers that are colorful and will leave a lasting impression. When selecting flowers, use colors that are easy on the eye and help accentuate your buildings architecture. Also, plant foliage will help provide consistent interest throughout the year, making a big difference.
Exterior Seating
Upon completion, your landscapers for commercial office buildings should start the maintenance. You will need people to occupy this space, providing a comfortable and cozy atmosphere, more importantly, consider installing outdoor seating arranged for relaxation and enjoyment. This exterior space can be used for corporate meetings, break time, read a book, or just an area to unwind.
Shade is also an important aspect of a relaxation space, consider a group of well positioned trees to help filter and minimize the harsh sun rays, or patio umbrellas that will help cool down the area.
Key Focal Points
Arranging colorful flowers at a key building entry, or a main property door for example, creates a welcoming atmosphere, and adds visual interest. To add interest, the key focal points will draw the eyes attention to these areas. A subtle design at a main entrance can be powerful and impacting.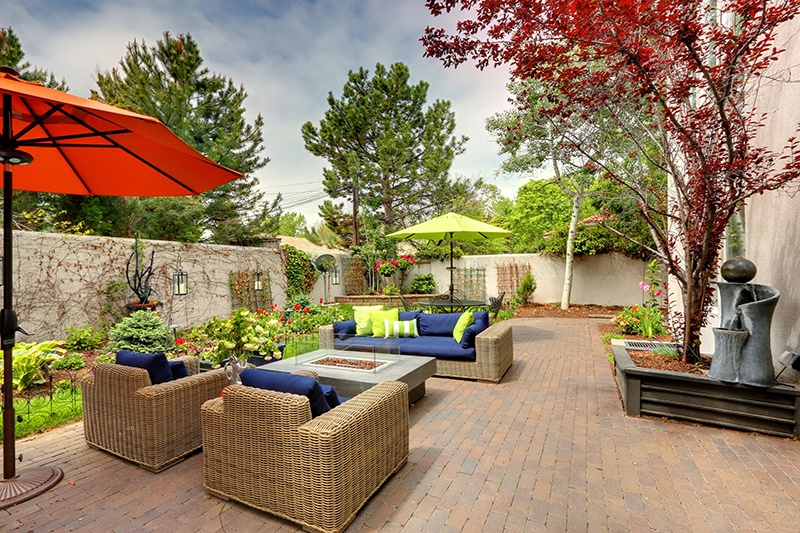 Architecture Enhancements
Properly done, a commercial office landscape designer can bring unlimited possibilities when it comes to enhancing a property. Keep in mind that the commercial office landscaping should complement and bring out the best features of your buildings architecture, transitioning the feel into the landscape, but should not confuse it, or overwhelm it.
Maintaining Your Space
Upon completion, your commercial office building landscaper's should maintain your space, it is important to keep it on a maintenance schedule. FloraTerra Landscape Management provides commercial landscape maintenance that keeps your landscape in top notch condition.
To learn more, give us a call at 408.275.1200 or Click Here
--------------------------------------------------------------------------------------------------------------------------------------------
About FloraTerra Landscape Management
FloraTerra Landscape Management is a full service commercial landscape company, providing commercial landscape design, development, and maintenance. We have received numerous accolades and recognition for some of the most prestigious properties throughout Santa Clara and Silicon Valley. At FloraTerra, we understand that each property has a unique story to tell. We hope to be your partner in the next chapter of your story. We create meaningful outdoor spaces that leave lasting impressions for each and every one of our customers.
We Go, Where You Go!
| | | |
| --- | --- | --- |
| Santa Clara County | Alameda County | San Mateo County |
| Silicon Valley, CA | Fremont, CA | Palo Alto, CA |
| San Jose, CA | Newark, CA | Menlo Park, CA |
| Santa Clara, CA | Union City, CA | San Carlos, CA |
| Sunnyvale, CA | Hayward, CA | Belmont, CA |
| Mountain View, CA | San Leandro, CA | Redwood City, CA |
| Cupertino, CA | Alameda, CA | Foster City, CA |
| Milpitas, CA | Dublin, CA | Burlingame, CA |
| Morgan Hill, CA | Pleasanton, CA | Daly City, CA |
| Gilroy, CA | Livermore, CA | South San Francisco, CA |