We Serve All Areas of Santa Clara County | Silicon Valley | San Jose | Sunnyvale | Mountain View | Fremont and The San Francisco Bay Area.
Our expert landscaping team is certified with more than two decades of experience, offering commercial property landscape services in and around San Jose, Santa Clara County and the San Francisco Bay Area. We know that outstanding customer service and quality work attracts people; curb appeal and boosts business.
Using the latest technology, our landscape enhancement services include specialized landscape conversions, modernizing inefficient irrigation systems and sizable landscape renovations.
Making the Difference:
Branded Vehicles
Uniformed Employees
24 Hour Emergency Service
Timely Response
Pro-Active Communication
Clean & Modern Equipment
Fully Insured & Bonded
Our Services:
Landscape Maintenance
Full Service Grounds Management
Lawn Conversions
Full Renovations
Design & Development
Tree & Shrub Care
Landscape Enhancements
Modernize Irrigation Systems
Water Management
Our Clients:
Property Managers
Developers & Building Industry
Home Owner Associations / Condo
Office & Industrial Facilities
Retail Centers & Malls
Hotels & Resorts
Places of Worship
Hospital & Medical Facilities
Public Agencies
Learn about Our Professional Designations and Certifications, click here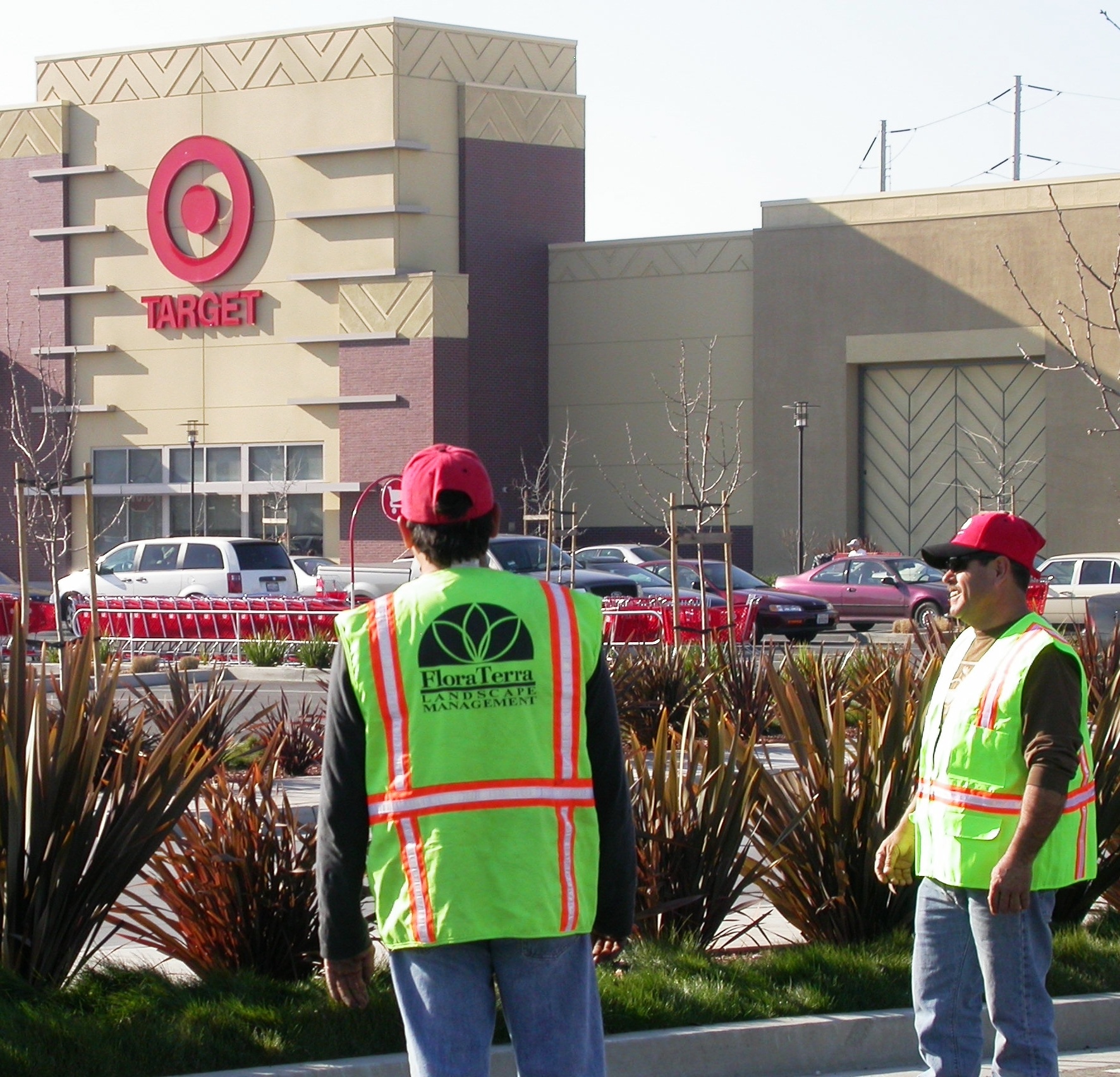 Landscaping Services for Building Complexes, Office Developments & Property Managers.
FloraTerra performs Commercial Landscaping Services for Office & Retail Properties throughout San Jose, Santa Clara County and the surrounding San Francisco Bay Area. Our current client portfolio includes building complex property management companies, Asset Managers and REITs.
FloraTerra can provide a detailed landscape plan that meets both your budget and your specific site's needs. Our well trained landscape professionals focus on value, responsiveness, safety and environmental sustainability.
Additional services include commercial tree care, landscape design, landscape development, landscape enhancements, irrigation & water management.
Our Landscape Management team has the technical experience to drastically improve the aesthetics and curb appeal of your property. From our maintenance crews to account managers, they add value and curb appeal.