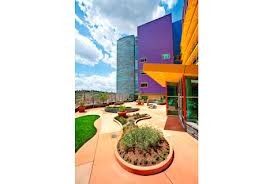 Modern Watering Systems Can Save Big Money
These days, water conservation is a big deal for many Silicon Valley property owners and managers – particularly in many cities in the Bay Area where water restrictions and the cost of water will continue to escalate.
Our Efforts are Focused on Water Conservation
Some water districts and agencies are imposing stiff penalties for home owners associations, apartments and large scale commercial properties that are in noncompliance. Our efforts are focused in the area of water conservation including the use of smart irrigation technology including smart irrigation controllers and modern watering systems.
Upon request our company audit and assess water bills comparing historical use with current to see if there are opportunities to save money and conserve on the water use.
Recycled Water Use
One of the ways clients can reduce water use is by converting there irrigation supply to recycled or reclaimed water for their outside landscaping. Some of our clients on larger scale properties are using reclaimed water to significantly reduce water costs.
Other Landscaping Ideas
In addition to utilizing recycled water, there are a number of other options to reduce and conserve including the installation of drip irrigation systems . For example reducing or eliminating lawn areas, replacing with drought tolerant plant material and the installation of efficient drip irrigation also help to conserve up to 50% or more.
Update with Efficient Irrigation Equipment
FloraTerra continues to replace outdated irrigation systems and lawns with efficient drip, smart controllers and drought tolerant plants.We also perform commercial sprinkler repairs and irrigation system maintenance. This includes replacing conventional spray heads with water efficient drip irrigation drip and bubblers. We also upgrade older style irrigation heads with heads that are 25%-50% more efficient, some heads can potentially save up to 1000 gallons of water per year.
Landscaping Challenges with Reclaimed Water
There are some of the challenges working with reclaimed water that you should be aware of in the area of landscape maintenance, for one your landscape company must be certified and trained to work with reclaimed water systems, additionally some plants and trees are extremely sensitive to the concentrated salt content that may potentially cause plants to decline over time. Water overspray needs to be managed, especially since the hard water droplets stain and make it very difficult to remove from cars, glass and other smooth surfaces.
Irrigation Water Audits
With corporations both small and big, property managers and HOAs are paying much closer attention to their bottom line these days, water budgets are a big deal. FloraTerra offers a Water Management service that existing customers are capitalizing on as part of our commercial landscaping services.
We Can Measure the Efficiency and Have Better Control
FloraTerra and its personnel participate in the Irrigation Associations Landscape Irrigation Auditor Program. Our professional certified auditors perform ongoing water audits to measure and quantify water use across Bay Area landscapes. Audits enable us to have a better and more efficient control over programmed irrigation controllers and identify system deficiencies, enabling water reductions in landscape usage by up to 30%-60% percent.
"With our irrigation system auditing, we have in house water management experts and if a site wants to have their watering system audited we will have one of our experts come out and review the property," Gene Ebertowski, President says.
"From the field information, plus the square footage of the landscaping, we can calculate and predict future water use for the entire landscape site. We also review historical water use records from past water use and we will forecast what they need to use per year and what they're using now."
Our Future Focus is on Landscaping and Water Management
Like many bay area landscaping and water management companies that are looking to advance with future landscaping developments, FloraTerra Landscape is investing a great deal of its time, energy and focus in the area of water conservation and resource management .
We Educate Our People on how to Conserve Water
"FloraTerra will also continue to educate our customers on ways they can reduce their water consumption by converting and eliminating water-thirsty lawns , replacing with drought resistant plants, ground cover and trees," Gene Ebertowski, president says "Our efforts and focus are also on converting less efficient irrigation sprinkler systems to drip or bubblers whenever possible. The drought is such a big problem here in the bay area, and it's not going away any time in the near future. Educating our employees and clients will continue to be an area that we invest a great deal of time and resources, helping to keep our customers apprised of best watering practices, water saving opportunities as well as the latest technology that is available to help conserve."
Interested in learning more? Request Our FREE assessment!
Regardless if you own or manage apartments, or have a portfolio of Office Buildings or Industrial Parks, FloraTerra is very experienced in the area of landscape management, let us help you with your landscaping.
Irrigation Services and Experts in Water Management
FloraTerra is a Leading Irrigation Management company , providing a complete range of drought landscaping services, including modern irrigation design. Providing landscaping services for Hospitals, Retail, Technology Campus, Luxury Apartments and Multi-Residential, Home Owners Associations, Condominiums and Corporate Office Buildings.
San Jose | Santa Clara | San Francisco Bay Area | Fremont | Sunnyvale | Milpitas | Silicon Valley
Click below to join our weekly landscaping blog