A San Jose commercial tree service considers many factors when inspecting and monitoring the health of a tree. Factors include arid weather, dry soil conditions, and drought can significantly impact the life span of your most valuable landscape asset, tree's. Because trees are difficult and expensive to replace, your trees need to be regularly monitored during and after periods of dry and hot weather.
1.) Symptoms for Consideration:
wilted foliage

stunted growth

leaf wilt

yellowing

leaf defoliation

discoloration before fall-winter
A commercial landscape service in San Jose maintains many property types such as apartments, retail shopping centers homeowners associations, condominiums etc. Regardless of the property type, plant roots and trees need proper care, and when you factor in a drought, it becomes especially challenging when tree roots are restricted to small confined areas that are surrounded by concrete, asphalt, parking lots and other hard non porous surfaces making it extremely difficult to keep trees hydrated. These types of environmental conditions require regular inspection monitoring by a skilled ISA certified arborist, the expert will be looking for the buds and twig growth to be stunted. Even with regular light irrigation, retarded growth caused by a lack of adequate water may take several years to fully recover.
In some cases with commercial tree maintenance, a tree suffering from drought conditions may be prone to insect invasion by borers or disease organisms that trigger further decline in a tree. For instance, elms succumb more quickly to Dutch elm disease and white-barked birches are highly susceptible to bronze birch borer during hot prolonged dry conditions. In The Northern California Bay Area, Monterrey pines are more likely to become infested by pine bark beetles during a summer drought.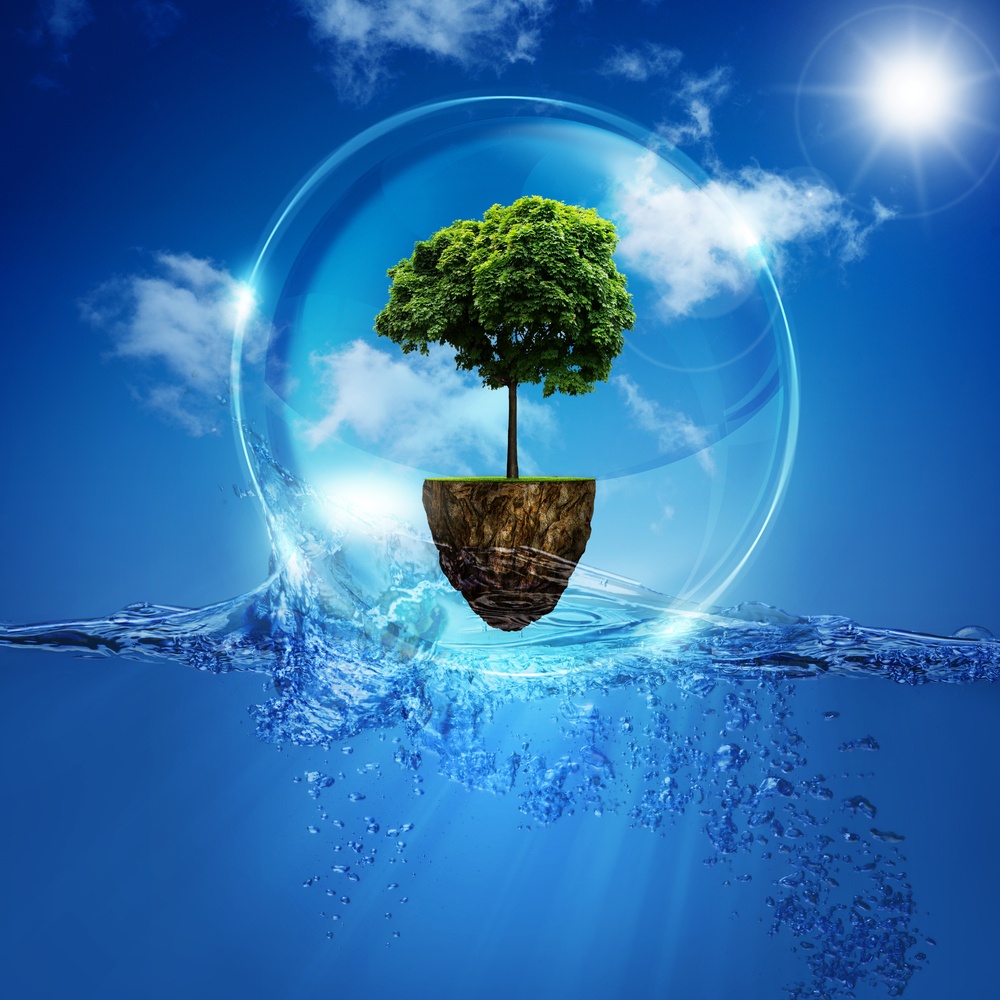 Irrigate Your Stressed Trees adequately Since most of a tree's active roots are within the top 6-14" inches of soil, a good watering practice is to locate a soaker water hose at the base of the tree. Locate the watering garden hose beneath the tree canopy and allow the water to soak in slowly for several hours, usually every 24-48 hours. Be sure to water the entire root zone. The best time to water is typically in the early morning hours between 12:00-6:00 am. Depending on the method of irrigation
3.) Watering Frequency
A commercial tree service in San Jose considers many aspects, including the frequency of irrigation, watering should occur every 7-10 days during extreme hot weather and drought, this frequency is ideal for mature trees in the San Jose area temperatures at 85- to 95-degree temperatures (Fahrenheit). In cooler regions closer to the bay, reduce watering frequency as temperatures cool to below 80 degrees. When irrigating your tree, keep in mind that a tree's root system may extend well beyond the tree outer branches.
There are a number of drip and bubbler system components available to help keep your young trees adequately irrigated during a drought.
If grass or ground cover is planted underneath the your tree , additional irrigation will be needed because your ground cover and grass absorbs most of the water . The purpose of watering is to get adequate water to your tree's roots. Removing the plant material from around the base of the tree and placing an adequate layer of organic mulch can help increase available water for your tree.
* Please adhere to local and state water restrictions in your area.
4.) Monitor Soil Moisture Regularly
When irrigating trees, keep in mind the irrigation method and type of soil have a big influence on watering availability. For example trees planted on steep terrain may require some drip irrigation or other low flow type irrigation like bubblers, to avoid the water from running off to a non-targeted area. Fast draining soil that is high in sand may need to be watered for longer periods, than heavy clay soils. Clay soils are challenging to keep watered, and water will runoff if applied too fast. Don't be fooled, standing water gives you the illusion that it was watered adequately but may not be enough to help the tree. Check the watering depth by probing into the soil with a 6"-12"soil probe or a long shafted screw driver. It a good practice to monitor the soil moisture after irrigation and making the appropriate irrigation schedule adjustments for proper irrigation penetration.
5.) Best Landscape Practices
Best Landscape Practices (BLP). Proper care during summer drought includes pest monitoring, irrigation management and mulching. Applying mulch, such as redwood fir bark, to a depth of 1.5"-3" will help maintain adequate moisture for longer periods of time after irrigation. Without regular and adequate irrigation, the mulch will have no impact; as there is no water available to the tree. Inorganic mulch, like pea gravel or substrate materials, also helps with moisture retention, but it may not have the same absorbing effect of fir bark mulch. An ISA certified arborist can assist you in choosing the appropriate and correct mulch for your trees and landscaping.
6.) Pruning
Heavy tree pruning is not recommended during hot dry weather conditions, as this can trigger stress in a tree which can lead to other challenging problems related to insects and disease issues. Light occasional pruning may be needed for clearing utilities or commercial structures, parking lot lighting, risk mitigation, and to maintain a buffer space for a fire break. Slow release fertilizer can be applied, but will not help during severe drought weather, as irrigation is essential to make nutrients available to the tree. Quick release fertilizers should be avoided at all costs, as they will limit the trees ability to absorb the water and may trigger stress. Transplanting or planting trees are not recommended during hot dry weather conditions.
7.) Planning & Scheduling
Proper tree care planning in HOA, apartments and commercial properties can keep your trees healthy and sustainable throughout the year, even in drought conditions. Additionally, proper care of your trees will help reduce operating costs, while boosting the appearance of your property for visitors, tenants and residents.
Have Tree Problems? Leave it up to Our Commercial Tree Service in San Jose!
Regardless if you own or manage a Residential Estate, or have a single Shopping Center, FloraTerra is very experienced in the area of multi-residential community landscaping, let us help you with your landscaping problems.
FloraTerra is a San Jose Commercial Tree Service, we provide commercial tree care and landscaping services for apartment complexes, shopping centers and hoa landscaping , providing a complete range of landscaping services for property managers, community developers and commercial property owners.
Get Our FREE Tree Care Guide by clicking below