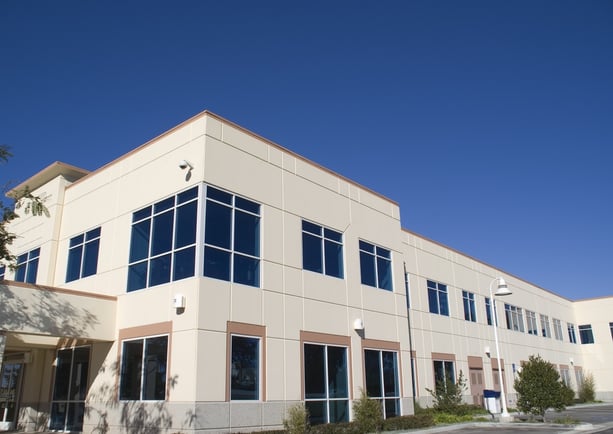 Every business in the Bay Area can attest to the impacts of escalating water prices in California. While the resulting pinch is inevitably felt in a variety of different ways, it doesn't have to mean escalating costs in your commercial landscape maintenance.
That might seem like a wild claim—keeping landscape costs down in a drought-prone area is surely a mirage, you might think to yourself!
But in fact, a spectrum of contemporary water conservation approaches is only a telephone call away—that is, when a forward-looking commercial landscape maintenance contractor is on the other end of the line. If you still need convincing, read on as we explore some of the H20-saving strategies that can help you keep your green spaces verdant, your eco-credentials glowing, and your bottom line bountiful.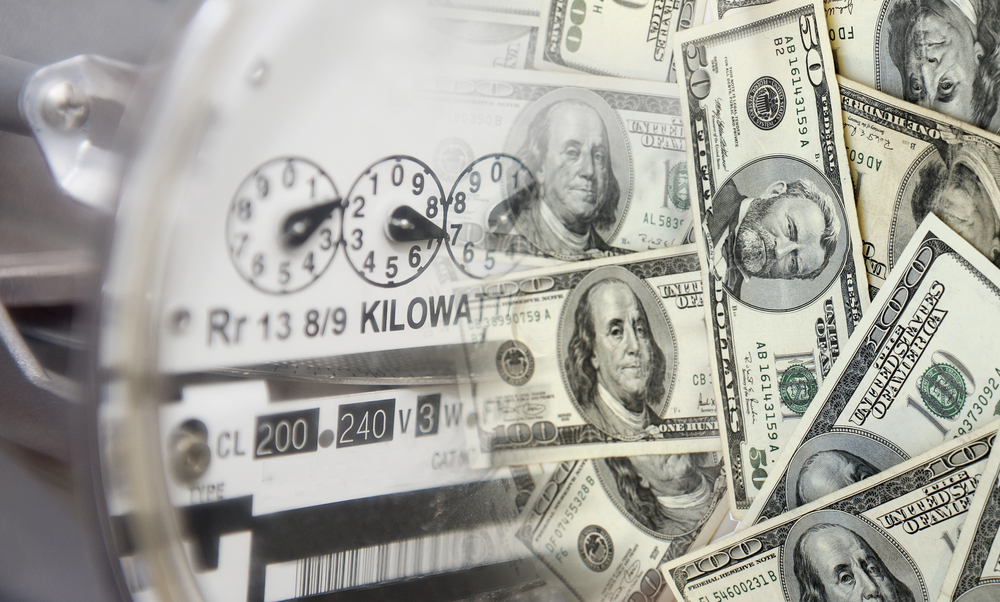 Covering Landscaping Costs with Available City and Municipal Rebates
Representing an affordable commercial landscape company dedicated to clients in the Bay Area, the team at FloraTerra consider staying informed on industry resources an essential addition to the commercial landscaping skill set. We know that when we support our clients' goals, they reward us with their trust—and an important element of that is guiding commercial property owners through the application and approval process wherever green incentives are available.
As a selected and approved rebate specialist, we specialize in assisting with water efficient landscape design, irrigation upgrades, and lawn conversions. By walking you through the necessary steps of the landscape rebate program, we can help you to save your business money, reduce your long-term commercial landscape maintenance costs, and safeguard the environment in one fell swoop. What could be better than that?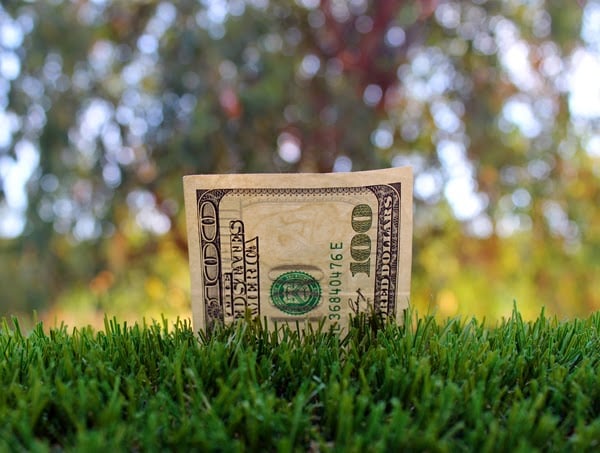 Drip Irrigation and Smart Watering Technology Offer Impressive ROI
It's easy to imagine that dated sprinkler systems are sufficient, but the reality is that installing modern drip irrigation can halve the water demands of commercial landscaping. The trick is delivering water to exactly where it's required—to the plants' root systems—while eliminating water drift, runoff, and excessive weed growth. In turn, both water and labor costs can be lastingly reduced.
Meanwhile, according to HydroPoint, smart irrigation technology can save water and money, this may sound intimidatingly newfangled, but investing in such systems can often pay for itself at an impressive pace. Smart irrigation devices are designed to automatically adjust watering in accordance with local temperatures and weather patterns. The result is never a drop wasted, and never an extra drop paid for.
Draw Down Municipal Water Costs with the Simple Art of Mulching
It's not unusual for clients to look at us sideways when we wax lyrical about mulching, but the reality is that the benefits of this simple practice cannot be overstated. Throughout the glorious outdoor settings of condominium associations, corporate office sites, and commercial spaces alike, mulching offers a multitude of benefits.
These discreet layers of organic or recycled material suppress weeds—reducing the need for increased labor or herbicide use—while reducing evaporation, and enhancing water penetration. What's more, when artfully applied, mulched areas can provide refreshing and immaculate aesthetic appeal.
Drought-Appropriate Design Adds Real Value for Tenants
According with a commercial landscape designer in San Jose Ca, drought resilient design works wonders by incorporating a range of native and robust plants in combination with water-aware landscaping. The result can be so much more than lower water demands—it can mean green spaces that always appear to be thriving, no matter how high the mercury rises.
Getting even more strategic, intelligent tree positioning in proximity to buildings can actually reduce both heating and air conditioning costs. Together these elements can built towards successful LEED Building Certification. Finally, you can enjoy the peace of mind that comes with sustainable and eco-friendly business practices—keeping those appreciated cost savings in good company!
Traditional Lawns Are Overrated and Can Be Easily Converted
If you're a fan of lawns, allow me to attempt a conversion of the mind, so that the terrain may follow. Did you know that a 20,000-foot lawn in the Bay Area might consume as much as 1,000,000 gallons of water annually? Consider taking advantage of a lawn conversion landscape rebate program, according with Valley Water in San Jose Ca, some commercial and multifamily sites can enjoy rebates up to $50,000. The real implications of this shocking cost of water—especially when combined with the substantial labor demands of mowing and the necessity of fertilizer—can easily get lost in a large property's landscaping budget, but its absence would most certainly be felt.
In a climate such as this, lawns don't truly belong upon the commercial landscape designer's palette. What serves the artist much better is drought-tolerant ground-cover, drawing from a spectacular array of California-native and Mediterranean plants. In reality exploring lawn alternatives can mean dramatically reducing resource costs while realizing a far more beautiful and abundant space that is ever-ready for all to enjoy.
The East Bay is on the move, according with reports by EPA Water Sense, EBMUD, The East Bay Municipal Utility District is offering qualified applicants landscape rebates to install irrigation upgrades and convert their lawns to sustainable landscapes. Single- and multi-family homes (e.g., four units or less) are eligible to receive rebates up to $2,500, while commercial and larger multi-family properties can receive up to $20,000.
Recycled Water Conversions Are Worthy of Exploration
Water is a precious and sparse resource in the Bay Area, and yet we often allow its full benefit to flow away. While few are currently aware of the money savings to be harness in using reclaimed water rather than municipal water, its adoption is certainly increasing. Here at FloraTerra, we are confident that this accessible trend is going to make a big mark within the world of commercial landscape maintenance.
According the EPA Water Sense, it is always important to try to use water more efficiently—but there are times when it becomes even more important, such as when drought occurs. Drought happens somewhere in the U.S. every year. According with CNN, In California, drought conditions this summer were the most extreme in the entire 126-year record, following up on severe droughts in California during the 2014-2017 period.
Exploring the possibility of a recycled water conversion can be exciting, enlightening, and ultimately rewarding. Meanwhile, reclaimed water practices offer the additional benefits of safeguarding potable water supplies and reducing pollution. Not to mention, thanks to the higher nutrient density of reclaimed water, outdoor foliage will express its gratitude with growth—while you are left able to revel in lower municipal water and fertilizer costs!
We Are Here to Serve as Your Allies in Water Conservation
Commercial property owners and residential building managers across the Bay Area have been turning to FloraTerra Landscape Management for more than 25 years, for the green innovation and smart landscaping solutions that helps their businesses shine.
As an industry-leading commercial landscape maintenance contractor in Santa Clara Ca, we strive to remain on the cutting edge of water conservation, while providing you with every resource necessary to balance spectacular natural displays with budget-friendly practicalities. If you would like to know more about how we can help you reduce your watering foot print—and so much more—contact our team today.
Are you ready to explore outdoor water conservation?
Learn More, Call 408.275.1200 or Click Below.

ABOUT US
FloraTerra and our affiliates are conveniently based throughout the greater bay area. As a leading commercial landscape company, we specialize in homeowners associations, condominiums, corporate campus developments, commercial office, retail centers and common interest developments. Since 1998, our company and partners have installed and maintain some of the most prestigious commercial developments throughout the Silicon Valley.
WE GO WHERE YOU GO!
| | | |
| --- | --- | --- |
| Santa Clara County | Alameda County | San Mateo County |
| Silicon Valley, CA | Fremont, CA | Palo Alto, CA |
| San Jose, CA | Newark, CA | Menlo Park, CA |
| Santa Clara, CA | Union City, CA | San Carlos, CA |
| Sunnyvale, CA | Hayward, CA | Redwood Shores, CA |
| Mountain View, CA | San Leandro, CA | Redwood City, CA |
| Cupertino, CA | Alameda, CA | Foster City, CA |
| Milpitas, CA | Dublin, CA | Burlingame, CA |
| Morgan Hill, CA | Pleasanton, CA | Daly City, CA |
| Gilroy, CA | Livermore, CA | South San Francisco, CA |