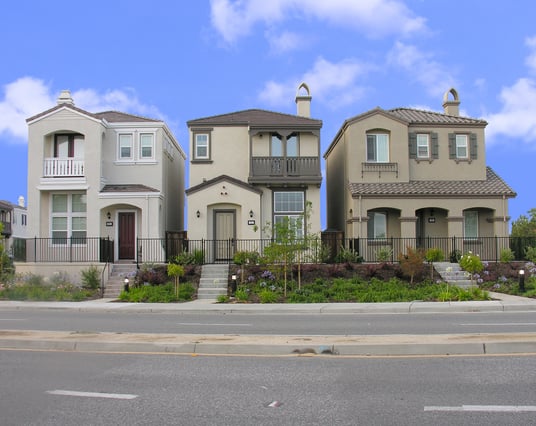 Establishing a new working relationship with an HOA landscape company represents a significant investment, the results of which will hopefully be as welcome as they are lasting. Rather than feeling daunted by this task, all that is required is a clear sense of the qualities that you should—and shouldn't—be on the hunt for. Let's dive into the red flags that you should know, and the credentials that will give you confidence!
1. A Lack of Certifications Is a Definite Turn-Off
When you hire a company with certified and trained personnel, you can enjoy peace of mind that your commercial landscape company can be trusted to provide a professional and contemporary service. When those all-important certifications are lacking, have no doubt, there is no guarantee of substance. A catchy name and attractive marketing material does not a commercial landscaper make!
Fundamentally, the core team of a well-versed HOA landscape company should possess a broad spectrum of professional certifications—each of which will have required dedicated study and examinations.
Without these, you may find yourself collaborating with an unskilled gardener who can handle the care of small residential gardens, but you will likely find that they fall short when it comes to maintaining high-caliber and safe green spaces, with the year-round appeal that an HOA community calls for.
2. Unlicensed, Unbonded, or Uninsured Companies Are Perilous
As the overseer of an HOA community, the buck stops with you when it comes to ensuring the protection of your tenants, and the safeguarding of the HOA's assets. With this in mind, partnering with an HOA landscape contractor who cannot meet essential credential requirements such as appropriate licensing or insurance is simply a risk too far.
Always check prospective contractors' membership standing with the Better Business Bureau, their license status with the California State License Board, and request their insurance documentation.
3. A Boasted Reputation Must Be More Than Skin Deep
These days, whether we're going out for dinner or buying something online, review have become an indispensable asset that aids us in our buying choices. While a commercial landscaper in San Jose Ca may not wear a star rating on their shirt, it is crucial to ensure that their reported experience tallies with reality.
Shiny marketing material can create the façade of a seasoned commercial landscape company, but it's worth checking behind the curtain. Seeking online reviews, following up with references, and connecting with past clients can all shine a light on whether the company before you can be trusted through-and-through.
4. A "Too Good to Be True" Price Is Usually Just That
Who doesn't love delving into the bargain-bin? We all love the rush that comes with securing a great deal, but when it comes to something as complex and crucial and maintaining HOA landscaping, corners cut have a tendency to haunt property managers.
Of course, pricing should be competitive, but when one contractor comes in with a steal of a bid, it's vital to ask yourself how you might pay the price in another way—long after you've made that initial saving.
Rather than falling for false economy, scrutinize quotes carefully, and request itemized costing if your spider-senses are still tingling. At the end of the day, outstanding quality is usually proportionate to cost.
5. Emphasis on Sustainability is Important
While some HOAs take advantage of the boost to both tenancy and reputation that overt green credentials can provide, sustainability should be a word on your HOA landscape contractor's lips, whether it reflects your values or not.
Why? Put simply, contemporary sustainability practices within the landscaping world offer more than environmental protection. They also offer substantial savings in water costs, and create green spaces that call for far less maintenance. Within today's increasingly drought-prone Bay Area climate, a commercial landscape company that doesn't prioritize sustainability will inevitably cost you more in the long run.

6. A Lack of Safety Training Spells Disaster
HOA landscape professionals work every day with dangerous power equipment. They scale heights to perform tree care, wield chainsaws and other bladed tools, and—all importantly—are also responsible for the safety of your tenants whenever they enjoy their shared green spaces.
When these factors are compounded by harsh weather conditions, an ingrained understanding of and dedicated adherence to safety protocols is a must. Whether that's using heavy-duty equipment responsibly, or hydrating adequately for full-focus on hot Bay-Area days, the ball can never be dropped. Regular safety training is a baseline expectation from any HOA landscape contractor—for the sake of both them and your residents.
7. Poor Communication Should Set Alarm Bells Ringing
If an HOA landscape maintenance company can't muster the will to romance you with five-star service during the RFP process, then what kind of treatment might you get after contracts are signed?
Neglect is not in the vocabulary of HOA property managers—if there's a water leak in the middle of the night, it has to be fixed immediately; and if a tree root cracks a crucial thoroughfare, ignoring it could mean litigation.
So, pay close attention to communication from the very first moment of contact with the HOA landscapers on your list. If responses are slow or follow through is lacking, they shouldn't even make the maybe pile.
8. Don't Undervalue Integrity, Principles, and Culture in an HOA Landscape Company
A principled company, serving as an equal opportunity employer, run with transparency, and in good ethical standing, is a valuable resource indeed. Such a collaborator can actively elevate your HOA property as they strive to support your goals and enhance the environment for everybody.
In contrast, a landscaping contractor with poor values and even poorer practices will be a recipe for conflict and disappointment. Remember, partnering with an HOA landscape maintenance professional means forging a relationship that must stand up to the test of time. A principled approach to operations will ultimately mean that your HOA interests receive the same attitude of integrity.
When it comes to selecting an ideal HOA landscape company, the above indicators should give a clear sense of strengths and weaknesses. If your HOA is in the Bay Area, why not turn to one of the regions most trusted and long-standing HOA-specialized landscape providers?
Drawing on more than 25 years of experience, our team are ready to realize your landscaping vision, and help you take your HOA property to the next level. Contact our team today to discover how we can assist.
Are You Ready to Take it To The Next Level?
Call 408.275.1200 or Click Below.

ABOUT US
FloraTerra and our affiliates are conveniently based throughout the greater bay area. As a leading commercial landscape company, we specialize in homeowners associations, condominiums, corporate campus developments, commercial office, retail centers and common interest developments. Since 1998, our company and partners have installed and maintain some of the most prestigious commercial developments throughout the Silicon Valley.
WE GO WHERE YOU GO!
| | | |
| --- | --- | --- |
| Santa Clara County | Alameda County | San Mateo County |
| Silicon Valley, CA | Fremont, CA | Palo Alto, CA |
| San Jose, CA | Newark, CA | Menlo Park, CA |
| Santa Clara, CA | Union City, CA | San Carlos, CA |
| Sunnyvale, CA | Hayward, CA | Redwood Shores, CA |
| Mountain View, CA | San Leandro, CA | Redwood City, CA |
| Cupertino, CA | Alameda, CA | Foster City, CA |
| Milpitas, CA | Dublin, CA | Burlingame, CA |
| Morgan Hill, CA | Pleasanton, CA | Daly City, CA |
| Gilroy, CA | Livermore, CA | South San Francisco, CA |