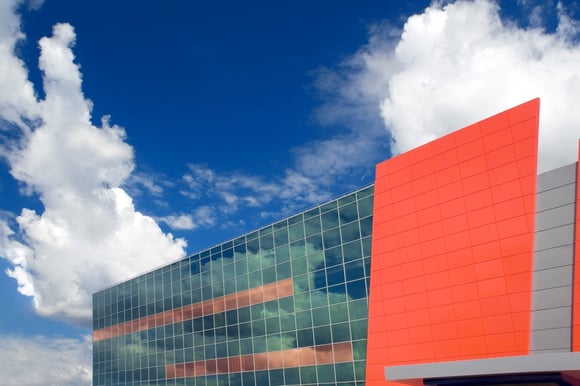 Partnering with the perfect commercial landscape company is a bountiful endeavor indeed. They will carry the mantle of manifesting spectacular green spaces that elevate your property, while keeping water costs and maintenance needs to a minimum. Vitally, they will serve as diligent guardians for the outdoor spaces that represents you—ensuring that it improves your branding, and provides the abundant return on investment that you set out to achieve.
Those delivering such a comprehensive commercial landscape maintenance service take on a multi-faceted role with long-term implications, and as such, you should feel confident that your landscaping is in the very best of hands. It is essential that you are able to trust that your landscape contractor will always have your best interests and goals at heart. The question is, what signs can those on the hunt for an ideal commercial landscape company look out for? Here, we'll explore the indicators that tell you you've found a collaborator worthy of your attention.
Their Standards Are Top-Notch
The standard of care provided by your commercial gardening service should never be less than excellent. Fantastic indicators that this will be the case include up-to-date credentials and certifications, a willingness to share a client portfolio and references—including examples of properties with a similar scope to your own.
A high-caliber service should include monthly reporting that keeps upcoming maintenance items on the radar, and gives an overview of completed and pending work orders. Fundamentally, your trusted landscape specialists should demonstrate intention to deliver continuous improvement, so that your property value and retention rates reflect the work that they put in on your behalf.
They Place Emphasis on Sustainability
From an ethical standpoint, it makes sense that a contemporary commercial landscape company would prioritize environmentally friendly practices. However, there is more to sustainability than the moral aspect. Excitingly, sustainable landscaping not only benefits nature but will also reward you with lower water costs, reduced maintenance demands, and the eco-friendly feel good factor that prospective residents or employees will love.

As such, your commercial landscape designers should be ready to discuss the installation of water efficient irrigation systems and drought tolerant native landscape design with enthusiasm! If you are keen to seek LEED certification, they should also be able to walk you through a strategy that will carry you towards that goal.
They Communicate Clearly, Courteously, and Promptly
If a commercial landscape contractor's communication trends are iffy at the getting-to-know-you phase, then it is worryingly a safe bet that things will only go downhill from there. To avoid such problems, look for concise and proactive communication from the get-go. This all-important quality is going to be essential when you require immediate response to routine requests and calls, or perhaps even the odd emergency. An optimal scenario is that your commercial landscape contract is handled by a primary point of contact—an individual who gets to know you and your unique needs properly, so that your objectives are always understood.
They Use Modern Technology To Your Benefit
These days, there is simply no reason to accept outdated landscaping equipment or inefficient operational standards. The signs that the commercial landscape company before you is moving with the times include the use of low environmental impact and low emission equipment. You should also expect access to an electronic, cloud based work order system, allowing you to make service requests and see how things are going in real time. Within the modern world, we use technology to make all areas of our lives more efficient—and your commercial landscape maintenance service shouldn't be any different.
Their Pricing Isn't Too Good To Be True
While great value is certain to be a factor in your hunt for the right commercial landscape contractor, keep in mind that an impossibly low price will inevitably come with a catch. A stellar landscaping service should be efficient and budget-conscious, but it is crucial to remember that corners cut today will inevitably mean greater costs tomorrow, and even potential hazard liabilities.
When comparing cost differences from different commercial landscape companies, be sure to explore the scope of the offer in depth, ensuring that nothing vital has been missed or hidden costs concealed. If in doubt, be sure to confirm references, certifications, insurance, and other must-have credentials before signing on the dotted line.
They Offer All the Peripheral Services That You Might Need In The Future, as you begin your commercial landscaping journey, you will anticipate that the results you seek will contribute to the growth and evolution of your enterprise. As such, don't forget to investigate whether your commercial landscape service will be ready to scale as you do.
While your initial requirements may only include basic landscape maintenance, your future needs may include further commercial landscape design and installation, specialist water management, and commercial tree care—to name but a few. If your chosen collaborator cannot provide a more extensive service offering in house, then your future costs will likely be 15-30% higher. So, partner with a commercial landscape company that matches your brightest ambitions, ready for the road ahead.
They Will Be By Your Side, 24/7
Finally, let's touch upon a detail that many commercial property managers don't think of. Will your commercial landscape contractor in Fremont Ca be ready to leap to your aid in a crisis? Out of hours emergencies such as a water leak or fallen tree branch cannot be ignored or left to linger within a professional exterior space. Make sure that your contractor offers 24/7 support, including holidays and weekends. At some point, you will likely discover that knowing your trusted ally always has your back is a good feeling indeed!
Turn To a Commercial Landscape Company You Can Trust
The team here at FloraTerra Landscape Management come to you with more than 25 years experience maintaining large corporate campuses, industrial condominiums, and multi-building complexes across the Bay Area. We specialize in commercial landscape management, including landscape enhancements, design, weekly maintenance, water management, and commercial tree pruning.
Are you ready to explore the difference?
Call 408.275.1200 or Click Below.

ABOUT US
FloraTerra and our affiliates are conveniently based throughout the greater bay area. As a leading commercial landscape company, we specialize in homeowners associations, condominiums, corporate campus developments, commercial office, retail centers and common interest developments. Since 1998, our company and partners have installed and maintain some of the most prestigious commercial developments throughout the Silicon Valley.
WE GO WHERE YOU GO!
| | | |
| --- | --- | --- |
| Santa Clara County | Alameda County | San Mateo County |
| Silicon Valley, CA | Fremont, CA | Palo Alto, CA |
| San Jose, CA | Newark, CA | Menlo Park, CA |
| Santa Clara, CA | Union City, CA | San Carlos, CA |
| Sunnyvale, CA | Hayward, CA | Redwood Shores, CA |
| Mountain View, CA | San Leandro, CA | Redwood City, CA |
| Cupertino, CA | Alameda, CA | Foster City, CA |
| Milpitas, CA | Dublin, CA | Burlingame, CA |
| Morgan Hill, CA | Pleasanton, CA | Daly City, CA |
| Gilroy, CA | Livermore, CA | South San Francisco, CA |