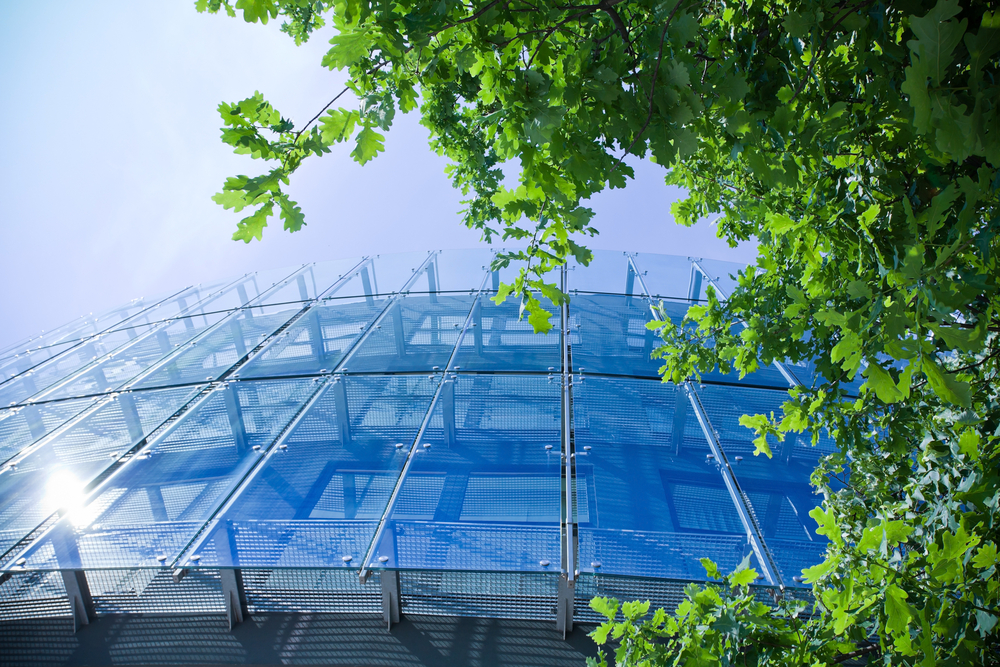 Everyone knows that its cool in the shade and trees can reduce energy costs if placed correctly. It's popular to plant evergreen trees on the Northward facing walls of a building.
A Commercial Landscape Service understand that plants and vines located next to a hot south or west side wall can help insulate a building from the hot temperatures of the sun in the summer and winter months. Planting shrub and tree barriers can also direct cool wind from entering buildings by reducing cold drafts at entry points.

Your End Goal
The end goal is to use trees that are designed to meet your end goal, for a minute try to imagine that you are a landscape architect working with an HOA Landscape Service. The goal is to provide landscaping that blocks hot afternoon sun from heating the south side of their building. A great commercial landscape architect will take into account the types of trees for the property that can provide shade that helps in the area of reducing energy costs and that ideally saves the client money.
Planting The Right Type of Tree
When hiring a Home Owners Association Landscape Service for planting trees, it's best that your company not plant evergreen trees, but deciduous types on the South or West side of a building since the shade created by evergreens will block the warm winter sun that otherwise help warm a building in the cooler months of the season, and this also helps shade a building in the hot summer months. Planting low dense evergreen shrubs along the edge (one and half-two feet away from foundation) of a buildings foundation will help improve the exterior building insulation.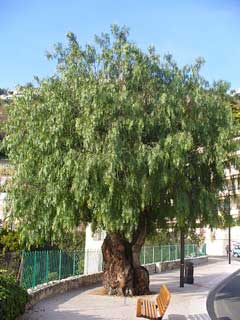 The Angles Make a Difference
The angle of sunlight is lower in the winter months improving the suns solar exposure allowing heat to enter the building through the south and west facing windows. If trees exist in these areas, best practices include pruning away dense vegetation from this side in winter months, allowing sunlight to enter these exterior spaces.

A Property Assessment Can Make All The Difference
Keep in mind that every property is unique in its own way, and there are no exact design principles that will conform to every situation. A certified professional arborist can conduct a property assessment of your trees to determine the appropriate planting and pruning locations that offer the benefits of both energy and water conservation for future years to come.
What steps can i take?
Call a professional arborist that recognizes the performance standards and has the proper credentials adhering to industry standards.Schedule a FREE assessment of your Landscaping or call (408) 275-1200
Schedule a FREE Landscape Consultation by Clicking Below

FloraTerra provides commercial lawn maintenance service and apartment landscaping in and around the bay area , providing a complete range of services, including sustainable landscape improvements, landscape water management for Shopping Centers, Retail Mall Landscaping, R & D Developments, Luxury Apartment Landscaping, Residential Estate Landscaping, HOA condominium Landscaping Company, Condominium Developments and Commercial Office Park Landscaping Company, Corporate Campus Landscaping. We provide services throughout the greater bay area.
ABOUT FloraTerra Landscape Management
FloraTerra of Silicon Valley and its affiliates, are based in San Jose, California. As a leading contractor and landscape Maintenance Company of commercial and multi-residential properties, since its origin the company and its affiliates have installed and maintain some of the most prestigious properties in the bay area. For more information about FloraTerra please visit http://www.floraterra.com.
San Jose | Santa Clara | San Francisco Bay Area | Fremont | Sunnyvale | Milpitas | South Bay