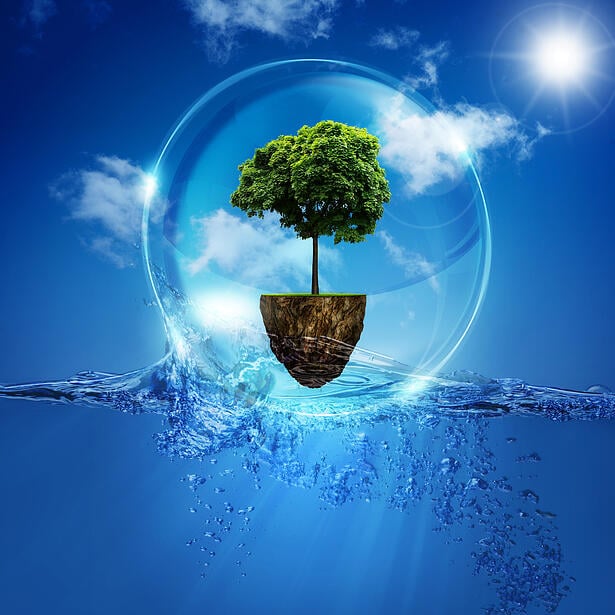 Anyone who oversees attractive HOA landscaping positioned under the harsh Bay Area sun knows that not enough water is a crisis in the making. But too much water means a creeping budgetary drain, which is unwelcome in an era that sees water rates rise with every drought season. The ultimate goal is of course a Goldilocks-esque level of irrigation precision. But how can such a feat be achieved?
Perhaps disappointingly for some, the answer is not black and white or cut and dry, but rather requires a little investigation and understanding. When you become familiar with the reliable indicators to watch out for, and know the types of assessments that will aid you, it will be possible to arrive at just the right watering solution for your unique landscaping needs.
Read on to discover how some HOA Landscape Companies deduce the right amount of water for verdant planting.
Assessing the HOA Landscape's Unique Situation
In order to deduce ideal watering volumes, the first port of call is assessing local aspect and micro-climates. Is the HOA landscaping in question situated under tree canopy shade or basking in front of a south-facing wall?
What impact might airflow have upon water retention on windy days? Is the soil clay, sand, silt, or rocky? Is it positioned in the oceanic marine influenced and foggy San Francisco Bay area, or a thirsty inland area such as the Tri- Valley? Each of these factors will nudge the needle when it comes to how much water is required.
Exploring the Current Irrigation System's Efficiency
Whether the watering system in use is a brand-new state-of-the-art drip irrigation system or a vintage relic of the 1980s will certainly dictate how efficient its water dispersion may be.
Amazingly, contemporary systems hold the potential to halve water demands when compared to some of their elders, so upgrading irrigation—or at the very least auditing it for breaks and design flaws—can be a worthy investment indeed.
Thinking About Watering Frequency
A familiarity with plant species is a fantastic place to start in this area, as Native and Drought Tolerant Grasses will call for far less frequent watering than more delicate non-native species. Another excellent resource when it comes to irrigating is considering the root depth.
For example, young tree's and plants that have not yet developed extensive root systems will need far more H20 assistance. But well established and deep-rooted groundcover and shrubs will thrive with less frequent irrigation, as will trees with roots that extend to more than a 12" depth.
Investigating Soil Condition
Beyond soil type, the condition in which your landscaped area's soil finds itself can make a substantial difference to watering demands.
For example, soil that is rich in organics and deeply fortified with essential minerals and nutrients will not only offer plants all the nourishment they need to grow, but will also retain soil moisture.
In another example, if soil has become heavily compacted by vehicles, foot traffic, or construction equipment, oxygen and water may struggle to become available.
Your trusted HOA Landscape Service will certainly be able to advise on how to improve soil for better water retention under such circumstances.
Considering Smart Irrigation Technology
Yet another factor coming to the aid of Common Grounds Landscape Management is the variable of weather conditions. Happily, a perfect solution to this exists, in the form of smart irrigation systems.
These intelligent watering solutions automatically adjust water use on the basis of daily temperatures, wind, and measured rainfall, eliminating the risk of over or under watering as weather patterns change.
Better yet, smart irrigation systems provide strategic cycle and soak programs, delivering water in such a way that it soaks deeply down to root systems, without overburdening the soil and risking runoff. Clever stuff!
Analyzing Moisture Retention
It makes perfect sense that the soil's evolving moisture levels should drive the frequency of irrigation. To suss out how your property's soil behaves, an HOA landscape service will be able to help you test and analyze the moisture retention properties of your property's various green zones.
They will probe the soil around plants' roots a little while after watering to see if the soil is still hydrated. This will allow you to adjust and optimize your watering schedule for truly on-point hydration.
Drawing It All Together
As most HOA Landscape Designers can agree, giving your plants just the right amount of water does call for some investigative information gathering.
The good news is that a Trusted HOA landscape Contractor will be able to help you work through this analysis process, so that you can reap the rewards of reduced water costs and more abundant landscaping in the years to come.
Here at FloraTerra Landscape Management, we care deeply about conserving water and helping our clients to realize their landscaping vision in a climate-ready and sustainable way.
Our HOA Landscape Company and its affiliates make this their mission, serving from bases within the Redwood City, San Mateo County California area.
As a leading HOA Landscape Service provider, FloraTerra specializes in multi-family developments, having installed and continuing to maintain some of the most prestigious communities throughout the wider Bay Area.
So if you require assistance in optimizing your HOA property's irrigation and reducing water costs, why not give us a call today? Our expert advisors are always on hand to guide you through the solutions that will best meet your needs.
Are You Ready to Crush Your Water Bill?
Call 408.275.1200 or Click Below.

ABOUT US
FloraTerra and our affiliates are conveniently based throughout the greater bay area. As a leading commercial landscape company, we specialize in homeowners associations, condominiums, corporate campus developments, commercial office, retail centers and common interest developments.
Since 1998, our company and partners have installed and maintain some of the most prestigious commercial developments throughout the Silicon Valley.
WE GO WHERE YOU GO!
| | | |
| --- | --- | --- |
| Santa Clara County | Alameda County | San Mateo County |
| Silicon Valley, CA | Fremont, CA | Palo Alto, CA |
| San Jose, CA | Newark, CA | Menlo Park, CA |
| Santa Clara, CA | Union City, CA | San Carlos, CA |
| Sunnyvale, CA | Hayward, CA | Redwood Shores, CA |
| Mountain View, CA | San Leandro, CA | Redwood City, CA |
| Cupertino, CA | Alameda, CA | Foster City, CA |
| Milpitas, CA | Dublin, CA | Burlingame, CA |
| Morgan Hill, CA | Pleasanton, CA | Daly City, CA |
| Gilroy, CA | Livermore, CA | South San Francisco, CA |