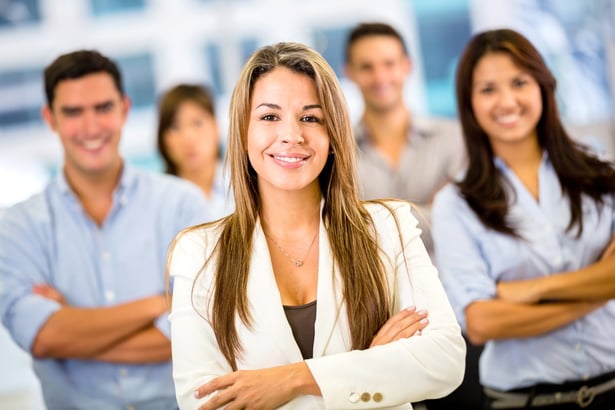 As Californians navigate extreme weather events that include both winter deluges and rolling drought, there has never been a greater need for excellent commercial landscaping services. It takes a well-designed and strategically maintained greenspace to mitigate runaway water costs and winter runoff in one fell swoop—and the right commercial landscaping contract should have a sturdy enough foundation to ensure your green spaces can stand up to challenge.
Partnering with the right Bay Area landscape maintenance company and establishing an agreement that reflects your real on-the-ground needs is a must. That's why it is so critical to dig into the fine print and ask the right questions before you sign. So let's walk through some critical pointers together that you can leverage to hone your next commercial landscaping contract.
1. KNOW WHATS COVERED IN YOUR COMMERCIAL LANDSCAPING CONTRACT
While you may pay the same amount each month as part of your budget-friendly commercial landscaping contract, no two months are ever the same in nature. Sure, some maintenance tasks must be performed at continuing intervals, but others peak during certain seasons or are reactionary, depending on events or the year's weather patterns.
This makes it important to know which larger annual or periodic tasks—such as mulching, tree-pruning, or plant health monitoring—are included in your regular billing cycle, and which ones will not be. Would clear-up after a storm or an out-of-hours call-out be covered in your contract for Bay Area commercial landscape maintenance? What about regular irrigation system maintenance or annual flower planting? Don't be afraid to make and ask for lists.
2. KNOW WHAT CONSTITUTES EXTRAS- AND WHAT EXTRAS ARE INCLUSIVE
A high-caliber commercial or HOA landscape maintenance company will not only be able to breeze through regular landscape maintenance but they'll also be ready to jump in whenever you require something further. It's no fun having to reach out to an entirely unknown landscape company for additional services because your main provider can't accommodate.
When considering your next contract, it is, of course, vital to know which services are outside of your regular billing, but also to feel certain that the company in question will be able to meet your future needs. From water wise landscape design to irrigation upgrades or emergency tree care, know what is at your disposal and whether it will involve an added cost.
3. CLARIFY YOUR COMMUNICATION EXPECTATIONS
Establishing a smooth relationship with your landscape maintenance contractor begins with clear and efficient communication. This makes it a plus to know that you'll be able to reach a familiar and trusted assigned account manager to discuss your property and, ideally, review the current status of your account whenever you want to with cloud-based technology and a user-friendly client portal.
It's also essential to establish who on your team will be able to instruct your commercial landscape contractors. Contradictory, duplicated, or beyond-budget work orders can quickly escalate costs and cause rifts between contractors. So, establish who will take the lead on communication—and who will be their backup in an emergency. Clear parameters and the use of technology will only enhance the flow of key information.
4. DONT FORGET TO PLAN FOR THE FUTURE
When you feel satisfied that the spectrum of services covered by your contract is on-point, the time comes to wade into the fine print. Alongside aiming to hit the ground running, it's worth considering what will happen when your initial contract period comes to an end. Will the contract renew automatically, making it necessary to give notice if you want to seek fresh bids? Are periodic price adjustments included in your contract's renewal? These kinds of adjustments are common—reflecting inflation—but should be fully understood to avoid nasty surprises.
At the end of the day, a dependable San Jose CA commercial landscaping company should be transparent and ready to discuss every aspect of the contract on the table with you. Here at FloraTerra, we understand that this negotiation is an opportunity for you to carefully consider before making a commitment, so we'll always be happy to walk you through the details. The strength of the partnership that we create contractually will impact future prosperity for your enterprise and ours, so let's make sure it's great.
FloraTerra Landscape Management and FloraTerra Design Group has been serving a broad array of commercial and private properties across the Bay Area for 25 years and counting. We take great pride in providing tailored landscape maintenance solutions that leave no detail to chance. If you would like to request a quote or discuss your unique landscaping needs, connect with our team today
ARE YOU READY TO MAKE A MOVE?
Call 408.275.1200 or Click Below.

ABOUT US
FloraTerra and our affiliates are conveniently based throughout the greater bay area. As a leading commercial landscape company, we specialize in homeowners associations, condominiums, corporate campus developments, commercial office, retail centers and common interest developments. Since 1998, our company and partners have installed and maintain some of the most prestigious commercial developments throughout the Silicon Valley.
WE GO WHERE YOU GO!
| | | |
| --- | --- | --- |
| Santa Clara County | Alameda County | San Mateo County |
| Silicon Valley, CA | Fremont, CA | Palo Alto, CA |
| San Jose, CA | Newark, CA | Menlo Park, CA |
| Santa Clara, CA | Union City, CA | San Carlos, CA |
| Sunnyvale, CA | Hayward, CA | Redwood Shores, CA |
| Mountain View, CA | San Leandro, CA | Redwood City, CA |
| Cupertino, CA | Alameda, CA | Foster City, CA |
| Milpitas, CA | Dublin, CA | Burlingame, CA |
| Morgan Hill, CA | Pleasanton, CA | Daly City, CA |
| Gilroy, CA | Livermore, CA | South San Francisco, CA |