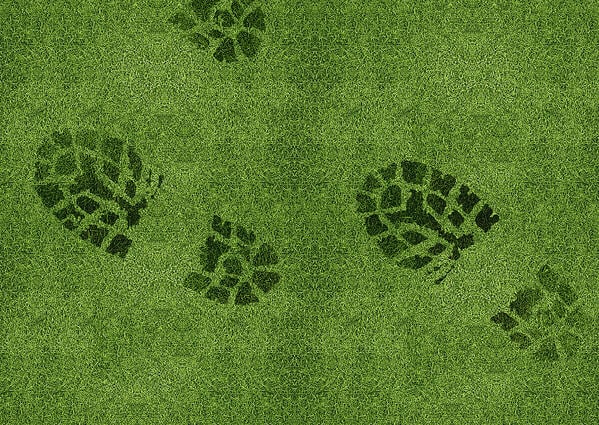 Following the record-breaking water price rises across California last year, will your commercial landscaping be ready to take the hit when the next drought season arrives?
Here at FloraTerra, we make a point of helping all of our HOA, retail, and campus clients to shrink the water consumption of their commercial landscaping so that they can keep their costs to a minimum. It's incredible how much of a difference a few simple strategies can make and we love knowing that we're making an eco-friendly contribution while helping customer-facing businesses, corporate locations, residential properties, and many more to balance their budgets more effectively.
Many are surprised to learn that beautiful gardens and inviting green spaces don't have to cost the earth to maintain. When Xeriscaping practices and water-wise commercial landscape design are applied to the landscaping that frames prestigious properties, these spaces truly can ride out drought season unscathed while requiring less irrigation and input.
In the spirit of these important principles, today we're going to share some key tips that you can utilize today for your commercial landscaping, laying the foundation for a far less water-stressed year in 2023.
UPDATING IRRIGATION SYSTEMS IS A SOLID INVESTMENT
It's easy to imagine that all irrigation is created equal, but that simply isn't the case. These days, modern water distribution designs harness things like smart irrigation controllers that adjust automatically based on weather patterns and ultra-efficient drip irrigation setups that use a fraction of the water of old-fashioned sprinklers.
Within an era of escalating water bills, these contemporary strides within the world of irrigation quickly pay for themselves by delivering only the necessary volume of water to your landscapes and not a drip more. If you're curious about what our commercial landscape & irrigation specialists can do to reduce your commercial landscape's water footprint, we're always happy to advise.
NURTURING THE SOIL FOR IMPROVED WATER RETENTION
Within any commercial landscape contractor, the soil can either work with you or against you. When appropriately cared for and tended, this discreet resource can act as an ultimate water reservoir, retaining precious H20 for longer so that your plants can continue to thrive. In fact, proactive soil safeguarding will also boost resilience during storm season too, so it is an investment well worth making.
With strategies such as balancing nutrient content, ensuring proper aeration, and giving proper attention to high-traffic areas, the soil can be transformed into an ally in the quest to draw down water use. That's why soil health is one of the key things that we look at whenever we provide a water management landscape survey for our clients.
USING MULCH AND GROUND COVER TO REDUCE EVAPORATION
Whenever the soil is allowed to beat down on bare soil, water is bound to be lost through evaporation. Fortunately, this can be avoided by utilizing either mulch or ground cover plants to eliminate areas of bare soil altogether. Better yet, these tactics will also suppress weed growth and reduce winter erosion, reducing the maintenance requirements of your landscaping too—so consider ground covering strategies a triple-reward resource in the commercial landscaping toolkit.
Floral beds can be attractively mulched with materials such as bark chips, stone, or reclaimed rubber. Or, soft green borders can be populated with gloriously colorful and textured climate-suitable ground cover plants that, once established, largely look after themselves.
INTRODUCE DROUGHT TOLERANT PLANTS FOR FUTURE WATER CONSUMPTION
Speaking of climate suitability, it isn't only ground cover plants that should be selected for their resilience to dry and hot weather. There are countless diverse and spectacularly beautiful plant species that have evolved to suit a climate akin to the modern Bay Area.
Whether for multi-family San Jose landscape locations or robust mall and retail landscape design, our expert team of plant specialists will draw from an incredible library of native and drought-tolerant plant types to create the landscape you envision. In fact, we're confident that you'll be surprised at the diversity of landscape design aesthetics that can be created without the need for heavy water irrigation.
GET STRATEGIC ABOUT WATER USE AND MICRO CLIMATES
Every commercial landscape features its own cooler corners and hotter or dryer spots. Sloped areas are always more vulnerable to water loss, while exposed areas can be prone to soil erosion. However, when a landscape is viewed holistically, it can be zoned to improve water efficiency.
For example, plants can be grouped together based on their water requirements, reducing the risk of any unnecessary over-watering of certain species or more mature specimens. Slopes can be decorated with stabilizing plant species that root deeply and reduce runoff. If a conventional and particularly thirsty garden design is desperately in need of a re-design, we can also guide you towards local rebates available for things like lawn replacements in order to offset some of the costs.
FLORATERRA IS HERE TO HELP LOWER WATER COSTS
The art of commercial landscape water conservation is something that our team has honed over decades spent caring for many of the Bay Area's most verdant and attractive properties. With an assessment from our dedicated team of water conservation experts, there is no reason why you cannot aspire to the same caliber of aesthetics without worrying about looming water rate rises. So connect today to discuss your unique landscaping needs.
Call 408.275.1200 or Click Below.

ABOUT US
FloraTerra and our affiliates are conveniently based throughout the greater bay area. As a leading commercial landscape company, we specialize in homeowners associations, condominiums, corporate campus developments, commercial office, retail centers and common interest developments.
Since 1998, our company and partners have installed and maintain some of the most prestigious commercial developments throughout the Silicon Valley.
WE GO WHERE YOU GO!
| | | |
| --- | --- | --- |
| Santa Clara County | Alameda County | San Mateo County |
| Silicon Valley, CA | Fremont, CA | Palo Alto, CA |
| San Jose, CA | Newark, CA | Menlo Park, CA |
| Santa Clara, CA | Union City, CA | San Carlos, CA |
| Sunnyvale, CA | Hayward, CA | Redwood Shores, CA |
| Mountain View, CA | San Leandro, CA | Redwood City, CA |
| Cupertino, CA | Alameda, CA | Foster City, CA |
| Milpitas, CA | Dublin, CA | Burlingame, CA |
| Morgan Hill, CA | Pleasanton, CA | Daly City, CA |
| Gilroy, CA | Livermore, CA | South San Francisco, CA |