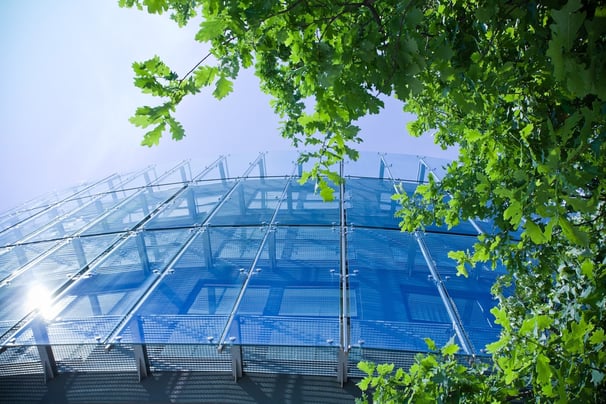 The effective care of any amazing commercial landscape requires a switched-on and green-fingered team working within clear parameters. If this is to be cost-effective, the contract you share with a trusted and affordable commercial landscaping company should be competitive, comprehensive, and thoughtfully tailored. So, seeking a range of proposals and asking the right questions before signing on the dotted line can help you yield the best results.
Some commercial landscaping contractors who are less dedicated to their work might roll their eyes at the prospect of a fresh Request for Proposals from their long-standing clients, but those of us who take immense pride in leading within our field see this process as an opportunity to learn and grow. The RFP process can be a great opportunity for us to get to know how contemporary needs within the Bay Area are evolving—and for your enterprise, it can provide key insight into the spectrum of service calibers at your disposal.
All of that said, preparing an RFP is time-consuming, so you may well be wondering how often you should aim to do it. With that in mind, today we hope to shed some light on current commercial landscaping bidding practices and how you can leverage this process to maximize the reach of your landscaping budget. Maintaining green spaces represents a significant proportion of the operational costs for any commercial property, so there's great wisdom in being savvy about securing the best return on investment.
WHAT'S A GOOD FREQUENCY TO BID OUT YOUR COMMERCIAL LANDSCAPE MAINTENANCE CONTRACT?
When happy with your current Bay Area commercial landscapers, a good benchmark for returning to the RFP process is every 3-5 years. This is plenty long enough to cultivate a strong working relationship with your contractor but not so long to allow them to become complaisant. And why is that important?
Commercial landscaping is always evolving, both in terms of design and maintenance techniques. Here in San Jose and across California at large, innovation in the face of rising water costs and rolling droughts is a must. So too is an understanding of current local rebate schemes and how to guide clients toward all available savings. Meanwhile, modern practices such as utilizing cloud-based team management software and offering weather-tracking irrigation technology should all be in your commercial landscape contractor's immediate repertoire.
Crucially, it isn't your job as a consumer to stay abreast of these changes, but rather each commercial landscaping company's responsibility to do so. With each round of RFPs, we experience the opportunity to showcase our efforts to update and stay ahead in the landscaping industry. Of course, if you are unhappy with your current commercial building landscape services, that's a great reason to move the bidding process up and ensure you get the service you deserve moving forwards.
WHATS IMPORTANT WHEN DEVELOPING MY COMMERCIAL LANDSCAPING RFP?
When it comes to putting out a strong commercial landscape maintenance RFP, it is important to dial in the details. You don't want to leave anything open to interpretation—either on your end or theirs—so take some time to consider both your needs and what you'd like to know.
When asking commercial landscaping companies to bid for your contract, it will help you list out every maintenance and design service that you anticipate requiring, zone by zone for larger properties. However, you'll also want to know how they manage their schedules and meet project completion targets. You'll want to know what emergency support you can expect, how green their equipment and practices are, and what additional services will be open to you should you require them in the future.
Without a doubt, a fantastic landscape company will be able to meet needs that you didn't realize you had, and hopefully, in doing so, save you money. The RFP and bidding process is about two-way discovery, and the more detail you provide—and expect—the more razor-sharp the resulting proposals will be. If your property is mature and your sense of budget well-established, you can also consider stating your budget and seeing what bidding companies can provide within that scope. From there, you can assess which bids represent genuine commercial landscaping value and which are overpriced or unrealistic.
AT FLORATERRA LANDSCAPE MANAGEMENT, VALUE FOR OUR COMMERCIAL LANDSCAPE CLIENTS IS OUR PASSION.
As a commercial landscape contractor in Santa Clara CA and beyond, we always strive for transparency by demonstrating how we go the extra mile. Whether you are gearing up to kick-start bidding for a corporate campus, an HOA property, a retail destination, a resort, or an estate, we have the commercial landscaping experience and cutting-edge expertise to excel. So, discover more about our services or submit your RFP by connecting with our team today.
Are you ready to start your new commercial landscaping RFP?
Call 408.275.1200 or Click Below.

ABOUT US
FloraTerra and our affiliates are conveniently based throughout the greater bay area. As a leading commercial landscape company, we specialize in homeowners associations, condominiums, corporate campus developments, commercial office, retail centers and common interest developments. Since 1998, our company and partners have installed and maintain some of the most prestigious commercial developments throughout the Silicon Valley.
WE GO WHERE YOU GO!
| | | |
| --- | --- | --- |
| Santa Clara County | Alameda County | San Mateo County |
| Silicon Valley, CA | Fremont, CA | Palo Alto, CA |
| San Jose, CA | Newark, CA | Menlo Park, CA |
| Santa Clara, CA | Union City, CA | San Carlos, CA |
| Sunnyvale, CA | Hayward, CA | Redwood Shores, CA |
| Mountain View, CA | San Leandro, CA | Redwood City, CA |
| Cupertino, CA | Alameda, CA | Foster City, CA |
| Milpitas, CA | Dublin, CA | Burlingame, CA |
| Morgan Hill, CA | Pleasanton, CA | Daly City, CA |
| Gilroy, CA | Livermore, CA | South San Francisco, CA |